Using herbs in your life can be the key to vibrant health and wellbeing. With so many herbs to choose from, the subject can be overwhelming without professional assistance.
About the course
Herbs can be used in the kitchen as food or to promote the self-healing mechanism of the body. This course provides an understanding of how everyday herbs can be used to support the health of the whole family.
Please note: This is not a professional qualification.
View the CNM Diploma in Herbal Medicine
What you will learn:
Build your own reference library on common herbs and their safe usage
Gain a deeper understanding of the medicinal use of kitchen herbs
In-class demonstrations: How to make your own herbal preparations
Learn how to make your own herbal first-aid kit
Use herbs to optimise energy, sleep and mood
Herbal remedies for common illnesses and ailments
Detoxification and safe cleansing for vital organs and systems
Herbs to support women's health and fertility.
Award
CNM Completion in Herbs for Everyday Living
Locations
Griffith College Main Campus, South Circular Road, Dublin 8, DO8 VO4N
Course Fee

Enrol Online
2 Weekends 10am – 6pm
Next start date – Currently Unavailable
Followed by –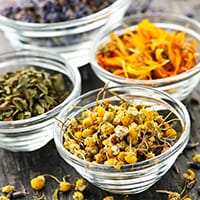 What our students say:
I really enjoyed the course. Lorna and Jill's knowledge and enthusiasm was infectious!
I liked having the opportunity to try samples of herbs during the class, see specimens of plants and have a practical demonstration session. I wish I had known about this course when I was younger but as a 51 year old, I found it invaluable for both my own health as well as that of friends and family. I can thoroughly recommend this course to any age group.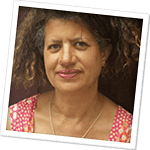 – Janine Nelson
About the Course
Herbs for Everyday Living – a short evening course in herbal medicine
Herbs for Everyday Living gives an introduction to Western herbal medicine and naturopathic traditions, to gain a better understanding of the most common and exciting everyday herbs to use as medicines and as foods. This course gives you this knowledge to make herbs accessible and uncomplicated for all.
As an introductory level course, we welcome anyone with an interest in herbs and plants, whether a long-term passion, or a new curiosity.
This course is for you if you'd like to know:
How the herbs in your kitchen cupboard, or growing in your garden or park, could be used for more than cooking
Which herbs and foods can be used to support optimal health, for common everyday complaints, or to support different life stages such as childhood, pregnancy or the menopause
What the herbal medicines or herbal foods you see in shops can safely be used for
How to make herbal preparations for yourself, friends, and family
How to safely cleanse and detoxify using herbs and food, and how to support different organs
How to choose one herb over another for different people and situations
This course is taught in an interactive, fun and friendly style to make anyone feel welcome, however limited or vast their existing knowledge. No formal qualifications or experience is required. Students will have the chance to work in groups in class under the lecturer's supervision to devise herbal, naturopathic and nutritional advice for common ailments and conditions.
In session 8 we demonstrate about 7-8 herbal recipes on the evening, bringing alive the herbal formula's that have been taught during the 12 week course. Students will have little tasters and be able to take away 1-2 samples as well.
Who should come on this course?
Our students range from those with no background in health (e.g. lawyers, housewives) and healing to those who work in or have studied other types of complementary medicine (e.g. aromatherapists, nutritional therapists), and even those trained in conventional/allopathic medicine (nurses, midwives and doctors).
This course complements CNM's other short courses, such as Nutrition for Everyday Living, and Natural Skincare, and is an ideal introduction to the benefits of natural health and using herbs for yourself or your family. If you are thinking of training for a new career in herbal medicine, please ask about our diploma courses, which equip students for a successful career in their chosen natural therapy.
What our student's say
"The practical session was really good & made it all look really easy!" -T.M.
"I really have enjoyed these lectures. The pace is just right with lots of sound and practical applications" -W.B.
"The abundance of knowledge that has been given through notes and teaching; Lorna is brilliant and her passion has really inspired the class. There aren't any questions she can't answer!" -C.C.
"It's very practical and easy to understand, I'm enjoying every single second." -V.Z.
"Covered a wide range of topics – thoroughly enjoyed it!" -J.M.
"Every single class was fantastic and I enjoyed Lorna's lessons" -S.D.
"Lots of study sheets and also loads of samples. Fun and energetic tutor!" A. Z.
"I find the course very informative, practical, re-assuring and useful. Thank you!" T.F.
"It was just what I hoped for and more, everything that I am interested in, so I learnt a lot and have new motivation for recipes and eating better."
"The lecturer is outstanding. Her enthusiasm for the subject was infectious and has encouraged me to go on and study further."
"I enjoyed every minute of Lorna Driver Davies' Herbs for Everyday Living course. It is a wonderful mixture of herbology, nutrition, general medical advice, anatomy, biology and many other topics. Lorna knows her subject inside out and her specific knowledge and understanding of how our bodies function really puts your average GP to shame. This course is extremely easy to take and I learnt loads. Never a dull moment"
Prerequisites
No prior study required
Award
CNM Ccompletion in Herbs for Everyday Living
*There is an option to join at the start of any module. Course fee includes all 3 modules. If starting late, students do other modules with next scheduled intake.
To enrol, Call 01 878 8060, email shortcourseinfo@naturopathy-uk.com, or enrol online via our webshop.
---
Location
CNM Ireland, College House, 3rd Floor, Townsend Street, Dublin 2. Location Map (opens in new window)