Study for a BSc (Hons) in Nutritional Therapy
Study for a BSc (Hons) in Nutritional Therapy
with the award-winning College of Naturopathic Medicine
3 years full-time or 4.5 years part-time study.
Study In-Class (London) or Online (worldwide).
Validated by the University of Buckingham.

Validated by the University of Buckingham.

Accredited by



BSc (Hons) Nutritional Therapy
CNM's BSc (Hons) in Nutritional Therapy provides high-quality practitioner training, with substantial clinical hours and a significant focus on therapeutic applications. The degree is divided into 15 modules and can be studied full-time or part-time, in-class (London) or online from any location in the world.
Forged in CNM's naturopathic philosophy, this course provides a blend of traditional medicine and scientific knowledge. By the end of the course, students will have gained extensive practice-orientated knowledge and 500 hours of clinical skills.
CNM has been training Nutritional Therapists since 1998 and is the largest training provider for natural therapies in the UK and Ireland, with 10 college locations in the region. The quality of CNM's training has been acknowledged by the prestigious IHCAN award for Best College, which CNM has won for 3 consecutive years.
The BSc (Hons) in Nutritional Therapy builds upon the success of CNM's Ofqual-regulated (UK government-approved) diploma. The degree offers advanced training modules in specialist areas such as digestive health and fertility, whilst also covering additional diagnostic tools, coaching and business skills.
80% of CNM's graduates are practising.
Length of Study: 3 years full-time or 4.5 years part-time.
BSc (Hons) Top-Up: 1.5 years.
Clinical Hours: 500 hours.
College Locations: In-Class (London) or Online (worldwide).
Award: BSc (Hons) Nutritional Therapy.
Validating Institution: The University of Buckingham.
Teaching Institution: College of Naturopathic Medicine (CNM).
Accreditation: GNC, ANP, NNA, and others.
Earn a BSc (Hons) in Nutritional Therapy
Why study for a BSc (Hons) Nutritional Therapy with CNM?
In-depth, practice-oriented study leading to successful practitioners.
Excellent up-to-date educational material including filmed lectures.
500 hours clinical practice to become confident in dealing with patients.
Natural therapies and diagnostic tools, as well as coaching and fitness.
Advanced training modules covering topics such as paediatrics, medicinal mushrooms, fertility, etc.
Business module supporting you to set up and grow a successful clinic.
Experienced and supportive lecturers who are practitioners themselves.
Study part-time or full-time; in class or online from wherever you are.
24/7 access to the bespoke CNM E-Learning platform.
Regular tutorials, webinars & student meet-up groups.
Study with the award-winning CNM to become a successful therapist.
Course Structure
The degree's modular structure provides a steady gradient of learning, where modules sequentially build on prior knowledge and skills gained.
The first level of study sets the foundation to become a confident Nutritional Therapist. This includes a comprehensive understanding of how the body works (anatomy and physiology), diseases (pathology), the basics of good naturopathic nutrition as well as natural therapies such as herbal medicine.
The second level of study focuses on the use of nutrition as medicine, and on how to find the root cause of diseases to improve the health of future patients. This includes a comprehensive overview of naturopathic diagnostic tools, as well as functional testing. Students observe a considerable number of real-life cases including many filmed initial and follow-up case-takings. Students also begin to practise themselves, taking on the role of a practitioner with their peers. Students on this level are also trained in coaching to be able to support individuals in making positive health-related changes in their lives.
The third level of study provides more advanced training modules in specialist fields such as paediatrics, digestive health, fertility, medicinal mushrooms and sports. This runs alongside the clinical practice modules where students are gradually given more autonomy to treat their own patients using extensive tools within nutrition and other natural approaches taught on the programme. Students complete a research project in an area of their particular interest to complete the degree. By the end of the training, students will have all the tools needed to establish a successful business as a nutritional therapist.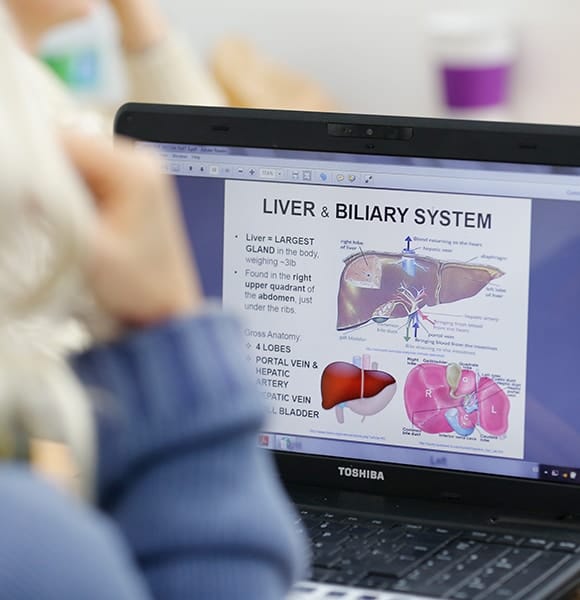 Level 1:
Biomedicine – gain fundamental knowledge about how the body works (anatomy and physiology) and diseases (pathology), with a focus on understanding how bodily systems interconnect, and how diseases develop and present in practice.
Foundations of Naturopathic Nutrition – understand the core principles of naturopathic nutrition including macronutrients (carbohydrates, fats, protein, water) and micronutrients (vitamins, minerals), the importance of digestive health, and the energetics of nutrition.
Naturopathic Nutritional Therapy – learn about the applications of superfoods and medicinal mushrooms, as well as popular dietary models, weight loss approaches, and the use of supplements in practice. Also gain an insight into naturopathic diagnostic tools like facial, nail and tongue diagnosis.
Plant Sciences – gain crucial background knowledge as a Nutritional Therapist by learning about key plant constituents that support health, whilst also learning about methods of growing and harvesting organic plants.
Natural Medicine – learn how to integrate herbal medicine and detoxification techniques into nutritional therapy practice, whilst also gaining an insight into Traditional Chinese Medicine (TCM) diagnostic tools and approaches to nutrition.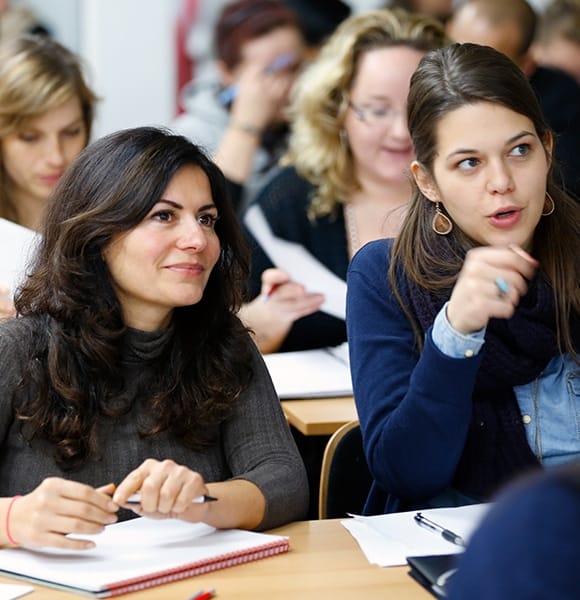 Level 2:
Pharmacology, Physiology & Pathology – delve into highly effective nutritional treatment approaches for common digestive disorders, hormonal imbalances, women's health complaints, obesity, eating disorders and more, with a focus on understanding the underlying causes of these conditions.
Nutritional Therapeutics – learn therapeutic approaches for conditions such as heart disease, immune system imbalances, skin disorders, infertility, men's health, musculoskeletal health and more.
Clinical Observation – observe real-life nutritional therapy consultations with additional access to a considerable number of professionally filmed consultations taken by some of the industry's leading practitioners to further support your clinical experience.
Nutrition & Behaviour – gain coaching skills from this coaching module, taken from CNM's Ofqual-regulated Health Coach diploma. Develop effective skills to motivate patients, helping them to establish and meet their set health goals, and identify barriers to change. This is one of the unique features of this BSc (Hons) degree.
Clinical Practice 1 – start taking real cases with your peers, supervised by experienced nutritional therapists. This gives you the opportunity to start providing analysis for your own cases and start formulating nutritional therapy protocols.
Practitioner Development – develop key practitioner skills on your journey to becoming a highly competent, professional and empathic Nutritional Therapist.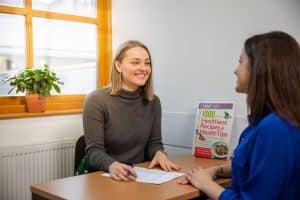 Level 3:
Clinical Practice 2 – take real-life patients overseen by experienced nutritional therapists. This involves conducting both initial and follow-up consultations, formulating treatment plans and monitoring progress. See the true power of nutritional therapy in action as a student practitioner.
Advanced Nutritional Therapeutics – gain specialist skills in areas such as digestive health, medicinal mushrooms, environmental toxins, fertility, paediatrics, fertility, sports nutrition and more. The advanced clinic unit provides the perfect opportunity to implement effective, individualised protocols that address the root cause of a client's presenting symptoms.
Clinical Practice 3 – in this advanced clinical unit, students continue to take their own cases whilst gaining more autonomy. The second half of this unit involves students conducting consultations without direct clinical supervision, in order to help individuals transition to professional life following graduation.
Research Project – the degree culminates in a final research project (dissertation) that enables students to explore a particular area of interest and evaluate the role and effectiveness of therapeutic modalities for a specific ailment.
What our students are saying.
"When I saw CNM's BSc programme, I wanted to enrol straight away"
"My name is Valentina. I am a CNM Nutritional Therapist, running a globally successful practice in Italy where I help women struggling with infertility problems to get pregnant. I consider attaining a CNM Nutrition diploma as the best investment I have ever made as it enables me to follow my dream to get clients back to health.
I didn't want to waste time and money after graduation on a Bachelor of Science degree, as the ones I investigated were purely theory and wouldn't provide me with more therapeutic knowledge and practical skills. This would be acceptable for those wanting to work in a lab or develop supplements but my interest is in improving people's health. As much as I love science which we covered a lot at CNM, for me, practical knowledge is key.
When I saw CNM's BSc programme, I wanted to enrol straight away. I could see how this would improve my knowledge and enhance my skills as a practitioner. Advanced clinical skills, coaching, herbal medicine, mushrooms, fitness, more attention to chronic conditions, and a lot more clinical training by CNM's best therapists seemed a dream come true. I can already see how this will improve my clients` outcomes. I love the programme and I can't wait to start as I can see how the CNM BSc will help me to become a better practitioner."
Valentina A.
CNM Nutritional Therapist

"This BSc looks incredibly comprehensive." R.G.

"Very practice relevant which many degree courses fall short of." M.C.

"This BSc is truly holistic in its approach." H.T.
The College of Naturopathic Medicine is pleased to have the following health experts as patrons who support the aims and objectives of CNM:
Students from all over the world choose CNM.
Three-time winners of IHCAN Best College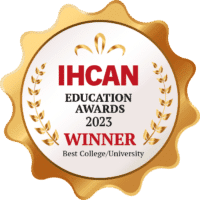 Students from
112 countries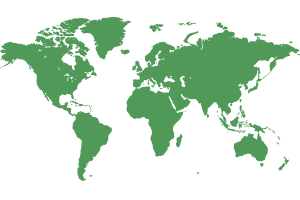 80% of graduates are practising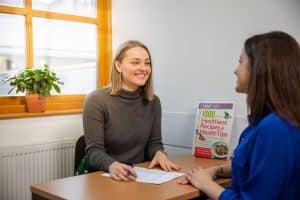 Do something life-changing.
Contact us today, and receive a free course guide.
*denotes a required field
Prerequisites for CNM's Nutritional Therapy Degree
Two A-level passes BB, or above (or equivalent). GCSE English and Maths at Grade C / Grade 4, or above (or equivalent).
English language level equivalent to an IELTS score of 6.5 (with 6.0 or above in each component), or equivalent.
NB: The Admissions Tutor is happy to consider entrants from all backgrounds with slightly lower qualifications if they are able to demonstrate an alternative eligibility for the course.
Nutrition Course Accreditation

GNC (General Naturopathic Council). Graduates are eligible to apply for GNC registration.
CNM Students are eligible to join the ANP (Association of Naturopathic Practitioners) and receive the following benefits:
Access to various databases for further research.
Discounted indemnity insurance for clinical practice.
Discounts from various companies.
Reduced fees for special seminars, lectures, master classes, workshops.
NNA (Naturopathic Nutrition Association) is a member of the GNC (General Naturopathic Council) which is the profession's council for Naturopathy in the UK.
Approved by the IICT (International Institute for Complementary Therapists) Australia, New Zealand, Canada, UK and EU.
Nutrition students who complete the optional Naturopathy Study and Naturopathic Principles courses will receive an additional CNM Diploma in Naturopathy which is accredited by the following Naturopathic Associations:

GNC (General Naturopathic Council). Graduates are eligible to apply for GNC registration.
ANP (Association of Naturopathic Practitioners) The ANP is the largest Association for Naturopathic Nutrition and Naturopathy in the UK and Ireland. ANP members are widely respected in the industry in Europe and Internationally.
Earn a BSc (Hons) in Nutritional Therapy
Career Opportunities in Nutrition
Natural Therapists usually work freelance, but there is plenty of potential for employment in spas, healthcare research, administration, retail or media, in family consulting clinics, and beauty clinics. It is also possible to specialise, for example, by working with children, the elderly or within sports.
Having completed the Naturopathic Nutrition course, graduates are fully equipped and confident to start their own clinic. CNM offers graduates the opportunity to further increase their knowledge by adding the Naturopathy Study and Naturopathic Principles modules.
This means not only being qualified as a Nutritionist but also as a Naturopath giving more diagnostic and treatment tools on hand to help patients. The Naturopathy diploma can be studied whilst you are studying for your Naturopathic Nutrition Diploma or after graduation. Graduates will receive a Naturopathy Diploma after completing the course, allowing them to join a professional Naturopathy association.
Students who have completed the Biomedicine, Naturopathy Study and Naturopathic Principles may opt to study the other specialist diploma courses, Homeopathy, Herbal Medicine, and Acupuncture.
Nutritional Therapy is the use of foods, diets, fasting, supplements, functional foods and dietary counselling, assessment and support to help people reach their health goals. Health goals can range from weight management to disease symptom support, optimal sports function, eating for a healthy pregnancy and more. The primary focus of Nutritional Therapy is 'Food as Medicine', evidence-based interventions of diet and dietary habits to optimise health and wellness. The current swell of interest in nutrition and the accompanying advances in research have shown that we are all unique and dietary modifications work best when tailored to the individual. Naturopathic Nutritionists, as trained by CNM, are also mindful of how lifestyle and environmental factors impact the health of an individual, and keep this in mind when preparing natural health and wellness plans.
In the UK, the main difference between a Bachelor of Science (BSc) degree and a Bachelor of Science with Honours (BSc Hons) degree is the level of academic achievement and the depth of study. An Honours degree has an enhanced focus on the area taught.
In terms of academic recognition and career prospects, it is often remarked that BSc (Hons) degrees are generally viewed more favourably and can open up additional opportunities for postgraduate study. They are often a prerequisite for entry into certain postgraduate programmes or research positions.