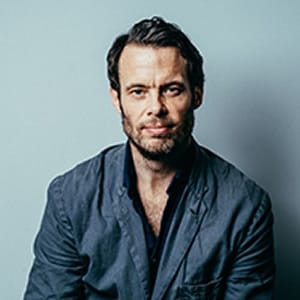 Studying at CNM has been the best investment I've ever made
Rob, Naturopathic Nutrition
The quality course content, experienced lecturers and meeting like-minded people has confirmed that my decision to change my career path has been the right one.
Read More
My body broke down
I'm currently in my second year of the naturopathic nutrition course. I've always had a keen interest in natural therapies, although it wasn't until I became unwell that I decided to study it. I contracted multiple parasitic infections during a trip to Indonesia; when I returned to the UK, I started experiencing non-specific symptoms which lasted for 18 months. I was going through a stressful period at work and I wasn't able to figure out what was going on with my health. The combination of a heavy parasite infestation and stress resulted in me getting very ill; my body just broke down.
Naturopathy was the only thing which worked
I was put on multiple antibiotics; however, the infections wouldn't clear up and I was left feeling much worse. During this time, I did a huge amount of research on my own to try to figure out what was wrong. I worked with an excellent naturopath who was able to carry out functional testing and give me the supplements I so desperately needed. I soon recovered and became fascinated with naturopathic medicine, how the body works and the root cause of disease. I decided I wanted to help people who were in a similar position to me.
The flexible study schedule is perfect for me
I was attracted to CNM because it offered a flexible study schedule. Given I work full time, it caters perfectly for my work life. I also wanted to do an in-class course rather than online one. Price and location were also a factor; the London campus in Kings Cross is a great location. The lectures are also available online which is very helpful.
The clinical experience is invaluable
What I'm enjoying most about the course is that it encompasses theory and practical experience with real-life cases. I find the clinics very useful as it enables me to see how best to treat clients. I like the fact that all lecturers have their own practice or work in a practice, enabling them to give case examples in class. The course content is extensive and covers everything you need to get set up as a practitioner. The best thing I've learnt so far is how to use food to treat disease, rather than using supplements alone. Using food as medicine has been a real eye-opener.
The course has changed my life
When I graduate, I plan to start my own clinic and specialise in digestive health. The course has completely changed my life; being able to do a job I love every day is such an exciting prospect. I will get so much satisfaction helping clients to regain their health.
CNM has the best quality of lecturers on so many levels
Roxana, Naturopathic Nutrition
CNM's beautiful energy, passion, lecture delivery, professionalism and kindness shined consistently all throughout the year!
I am so grateful for their teachings. The delivery of the material was captivating! Overall, CNM seems to have the best quality of lecturers on so many levels: knowledge, professionalism, kindness and passion.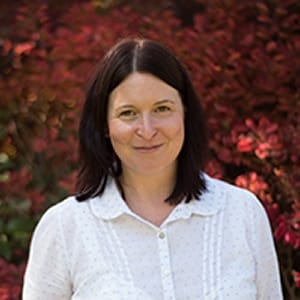 CNM's course led to my dream career
Sarah, Herbal Medicine
As a teenager I suffered horribly with acne and poor skin. Having no idea about the underlying causes I tried every lotion and potion under the sun to try to help myself, to no avail.
Read More
Several years ago, at a crossroads in my life, I knew the time had come for a new direction. I wanted to do something that would reignite my passion, realign my soul whilst at the same time helping others in some way. So, I took the plunge and returned to college, to spend the next 4-years retraining in the field of Traditional Chinese Medicine & Naturopathy with the College of Naturopathic Medicine. I can quite honestly say it changed the course of my life, setting me on a new, inspiring path that continuously blows my mind even today.
What I loved about my learning experience:
Learning from such inspiring lecturers, all unique in their own methods and experiences. It was like plunging head first into unchartered waters and discovering a whole new world existed beneath. The combination of acupuncture and naturopathy is incredibly complementary, and the detox protocols and nutritional/herbal studies at CNM provided me with the skills to support the whole person from the inside out both physically and mentally. The skills I learnt are in great demand today by many, and keep me very busy indeed.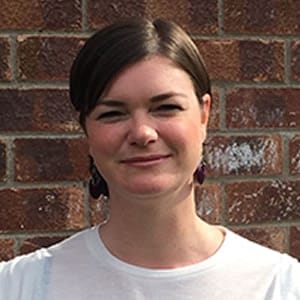 My Dad's Acupuncture inspired my career
Vanessa, Acupuncture
Back in Australia my family have always utilised natural therapies. My mother was a nurse who re-trained as a Homeopath.
When my father was diagnosed as having a serious condition, he got extremely positive results using Acupuncture, astounding his medical consultant in the process. After travelling to the UK, meeting my husband and settling down to start a family, I found natural therapies, such as homeopathy, to be gentle and effective for my children. My grand plan was always to return to work once the children were at school. With no local family support, however, it was a no-brainer to make the decision to be able to work from home, or at least to be available at school pick up and drop off times.
Read more
I have a degree in journalism, but I spent a long time thinking about what it was that I was passionate about, before deciding that I really wanted to study Acupuncture. CNM has accreditation from numerous professional bodies which was vital in deciding to study through them, so that I could make a career out of what I had chosen. I found out I could study Biomedicine at CNM here in Belfast and then commute down to CNM Dublin for the next stage of the course which includes Naturopathic Study, and Acupuncture.
The course fits perfectly with my lifestyle. I am able to study during the day whilst my children are at school; and on study weekends my husband gets one to one time with them. It is such a joy to meet other people at CNM who have enjoyed improved health because of natural therapies, and those who are now keen to learn, study and share their knowledge with others.
I can't wait to qualify and use my knowledge to help family, friends and myself to achieve a better level of health. I am already enjoying the knowledge I learned in the Biomedicine foundation year (which gives the brain a real work out, and is so rewarding to complete). I am so excited about the things I am going to learn this year, and in the years to come. I would encourage anyone thinking of undertaking the course to go for it.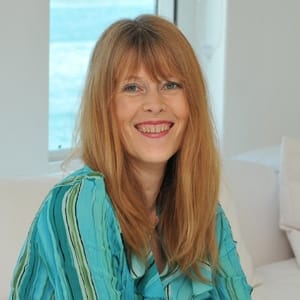 I work my own hours and run a very successful practice
Gunilla, Homeopathy
I used to give my children homeopathic remedies for minor ailments. I found them so effective that I decided to train to become a homeopath!
Read More
Natural medicine opened my eyes
Realising the healing potential of natural medicine really opened my eyes. Seeing how effective homeopathy was with my children made me want to learn more.
My clinic is booming
I found my CNM studies completely enthralling. Despite being in my 40s and having to fit study around running a home, a family and a job, I was addicted to what I was learning. I couldn't wait for my next weekend of college to arrive, especially the clinical practice. After graduating, I quickly built up a reputation and now over 90% of my clients find me through word-of-mouth.
I'm my own boss
Being self-employed means I can work the hours I choose to fit around my family and lifestyle. What I love most about my job as homeopath is understanding what makes my clients tick.
I'm a GP studying Nutrition at CNM
Dr. Laura, Nutrition
I qualified from medical school in 1991 and have been practising as a doctor since then, currently working as a GP in my own practice in London. I have a career long interest in complementary medicine and an open minded holistic approach to my patients.
Whilst conventional medicine is fantastic and lifesaving for many patients, I felt there had to be another way of tackling some health problems without endless prescriptions for drugs, which often seemed to do more harm than good; or fruitless referrals to hospital specialists who seemed to only focus on one part of the body and leave my patient and myself no closer to understanding the problem. I began to suspect that many patients' problems had a connection with their food or their gut, which was not solved by referrals to dieticians and gastroenterologists. I started looking for a course to help me understand food as medicine.
Read more
The idea of a naturopathic approach is what attracted me to CNM. Nutrition is placed firmly in the context of a person's individual lifestyle and experience. History taking focuses on finding underlying drivers to a problem, and developing individually focussed solutions. I wanted a quality course where I could meet other people, collaborate, share ideas and foster relationships over time rather than a quick fix short course or something online and isolating.
At CNM the structure of the course is well paced, thorough, and standards are high. There are opportunities to critically evaluate the evidence behind the headlines. Lecturers are informed and experienced. I love coming to CNM and have gained so many new ideas and support from my fellow students. I have met many interesting people from a diverse variety of backgrounds. It has set me on a new path which is constantly exciting and rewarding. I find I already bring back small ideas to my own patients and fellow doctors which have had fantastic and positive results. It's been a springboard for new learning. Food is the medicine we consume three times a day, yet my conventional medical training on nutrition had been very limited. I am constantly amazed by what I did not appreciate before the course.
I feel really positive that there are exciting alternative solutions to managing health through food and gut health. I genuinely feel I am involved in some cutting edge ideas for health in the future.
www.drqswellness.co.uk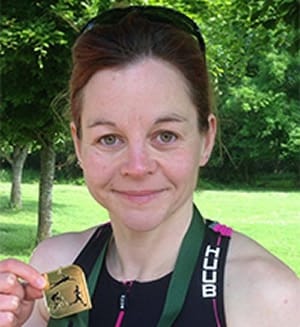 Why I'm training for a new career
Julia, Nutrition
The CNM course is both challenging and rewarding and I am looking forward to qualifying as a nutritional therapist next year and starting a new career and way of life.I started my studies with CNM two years ago after discovering for myself the power of food and nutrition to change my life. I am currently a business consultant and so studying nutrition is a world away from my current day job. I also studied History at university and so I didn't come from a scientific background.
The CNM course is both challenging and rewarding and I am looking forward to qualifying as a nutritional therapist next year and starting a new career and way of life.
Read more
I grew up with a family who were very focused on natural therapies and we had a homeopathic GP. It was therefore very natural for me three years ago when I was diagnosed with fibroids to look to natural therapies rather than just accepting the NHS's solution of radical surgery.
I changed my diet and lifestyle considerably and within six months all of the fibroid symptoms had gone and for the first time in my adult life I had normal periods. My life today is unrecognisable from what it was – I have lost weight, become far healthier, radically altered my diet and have fallen in love with sport and nutrition. I now take part in marathons, triathlons and cycling events, and sport is an every day part of my life.
I now want to take the opportunity, once qualified, to support and help others transform their lives and health through nutrition. It is incredibly empowering to take control of your health and I'm excited about my future career and the opportunities ahead.
CNM offers both a mixture of lectures and clinical practice and this approach is invaluable in making you feel prepared to start your own practice or work in the field of nutrition in other ways. There is a fascinating mix of students on the course from all different backgrounds with different experiences to learn from, as well as from the lecturers themselves.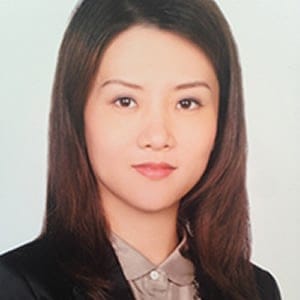 Acupuncture – a meaningful path
Ingrid, Acupuncture
Studying at CNM is such an adventure – it's a great college, the people are amazing. I studied law, but never found working in that area truly interesting. After I had my second child, and was looking to return to work, I asked myself what I was doing with my life. My mum practices Acupuncture in the USA and from her experience I knew that could offer me a meaningful path. My husband and I worked out a plan whereby I could retrain as an Acupuncturist.
I considered various courses but they couldn't offer what I needed whilst being a mum. CNM was the best option as it offers great classes, and weekend study. It's really affordable and the teachers are amazing. It's flexible, too. I completed my first year at CNM studying Biomedicine, and when I fell pregnant with my third child I took a year out to be with my new born baby.
Read more
I'm about to start my third year at CNM, which will be heavily focused on clinical experience. I'm really happy with my teachers; they're very sensitive to the students' needs and are always looking to help. Studying at CNM is such an adventure – it's a great college, the people are amazing and what I'm learning has already benefited our family's health and happiness.
My advice for anyone interested in studying Natural Health is 'just start'. You're never too old to learn, and CNM training helps you set yourself up for professional success.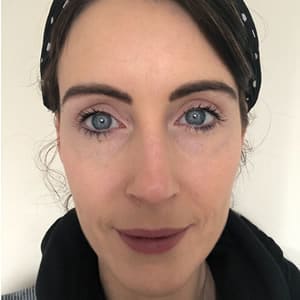 Studying at CNM has opened my eyes
Louise, Herbal Medicine Student
I once thought health was so complex and that disease was the luck of the draw. CNM has taught me there are ways to support and nourish your body to give it the best chance at optimal health.
Read more
The healing power of herbs
Having undergone cancer treatment aged twelve, I became passionate about natural treatments for optimal health. My belief in the healing power of food drove me to dive deeper into natural health for illness prevention and recovery. After my cancer treatment, I became a client of a herbalist who spent three years bringing me back to health after gruelling chemotherapy. It was during this time that I witnessed the incredible ability of herbs to bring the body back to balance without any added toxicity. Today as an adult, mother and wife, herbal medicine is the first choice for my entire family for any ailments, general immune boosting or seasonal allergies.
CNM focusses on the whole person, not symptoms
CNM really focusses on the healing power of nutrition, herbs, homeopathy and acupuncture. The college's naturopathic approach to solving patients' ailments by looking at the whole person rather than just treating the symptoms really resonated with me – this is the type of practitioner I want to be when I graduate. Other colleges I viewed did not emphasise this at all. I know that at CNM I will gain the best knowledge and skills to be an amazing practitioner so I can make a difference to my clients' health and life.
Wonderful atmosphere and fascinating subjects
Every lecturer I've had since starting CNM has made each subject so interesting and easy to learn. There is a huge practical element attached to the course which really helps me to grasp the idea behind the theory. There is a wonderful atmosphere in the class and a real sense of unity amongst students.
After graduating from the Herbal Medicine diploma, I plan to continue my study with CNM in the areas of Nutrition and Iridology. My advice to anyone thinking of studying natural therapies at CNM is to go for it – you won't regret your decision.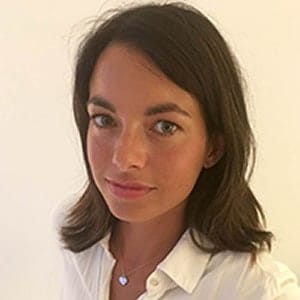 My knowledge has changed my life and my family's
Daniela, Nutrition
Reading a nutrition magazine in a health café re-ignited an old passion from my early teens. After finding natural foods and experimenting in my kitchen, I was once again hooked.
I worked as an Events Manager but felt at a crossroads in my life.  The prospect of studying nutrition felt right and excited me.  A few months later I had enrolled at CNM, whom I chose because their curriculum sounded fascinating.
What do I love most about my studies? The variety of lectures, the like-minded people, and the flexible study plan (I've had two children since I started studying).
Read more
The knowledge that I now have access to is incredible. It has not only changed my life but my whole family's. I was able to help my 2 year old daughter who was infected by Campylobacter, which causes diarrhoea, vomiting and fever. I understood the damage it could do, especially to infants, and put together a nutritional plan to help heal her gut. We have also been able to help support my mother in law through her successful battle with stage 4 lung cancer.
I am expecting to graduate and open my clinic in late 2017. I'd like to specialise in supporting children, and adults who have cancer or poor gut health.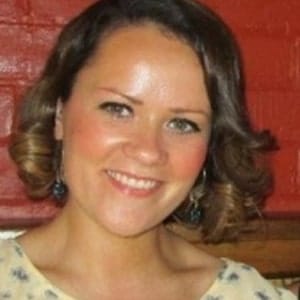 A Life Changing Decision
Claire, Naturopathic Nutrition
A few years ago I found myself in a high stress job which was taking over my life.
Though I was succeeding at it, it was taking its toll on my overall wellbeing. I was starting to put on weight, I was constantly feeling tired and becoming increasingly unmotivated. I was relying on stimulants such as coffee, sugar and cigarettes to get though the long days. I
realised that I need to make a change and wasn't sure which direction to go in.
Read more
I started to focus on my diet, on exercise and on stress management. Gradually my well-being began to return. I then saw a course advertised by CNM. I researched it and found they were offering a professionally recognized and well regarded diploma course which I could do part-time on weekends. I took the leap and signed up. It was the best investment I have ever made! As the diploma progressed I realised I had found my new career!
I now have a practice as a Nutritional Therapist in Galway and have a really healthy and balanced life helping others. There are some wonderful career opportunities in the field and I would highly recommend it.
– Nutritionist and College of Naturopathic Medicine student, Claire Grady.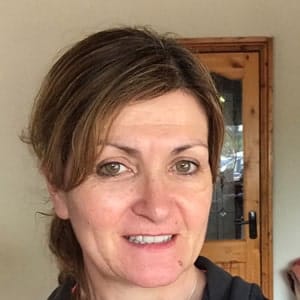 I found a widely recognised and thorough course in nutrition to help me develop my business.
Breda, Naturopathic Nutrition
I have always been interested in cooking and food preparation. As my children got older I developed an interest in the way food plays such an important role in how the body works, and how different a good diet can make you feel.
When my boys were younger, as an alternative to processed bars to throw into gym bags and school bags, I started making healthy nutritionally-dense bars for them. They got shared around and from that I grew a small food business called Níos Mó Foods.
Read more
I wanted to further my studies and from studying medical conditions, clinical psychology, psychiatry and so on during my special education needs degree, it was just one step up to considering natural medicine studies. I remember that I asked a lot of questions when I first called CNM and got answers to all of them, like the fact that the diploma is recognised in many European countries, what I'm going to study is natural medicine and I will be able to work in clinics after graduation or even better, to have my own clinic at some point in the future. I also liked the subjects that I was told that I'll study during the years and of course the consultant's enthusiasm. Having started at CNM I found the impact that nature has over the human body and mind amazing and this is why I got into natural therapies. I also liked the college very much! It was like: wow!
I expect to change my life a lot! CNM helps me see myself as a practitioner already! When I qualify, I plan to work as a practitioner and write books about herbal medicine.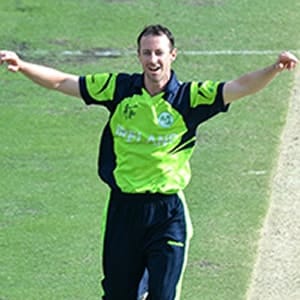 Cricket Player Turns to Nutrition
Alex, Student in Naturopathic Nutrition
As a sports-mad kid growing up in Australia, nutrition was more of an afterthought. I thought, "if you're active, you're healthy".
In 2007, I moved to Ireland and began playing cricket for the Irish team. It was then that my attitude towards nutrition started to change. By 2008, the Irish team had become mostly professional players, and the importance of nutrition and hydration became a big role in our preparations for games. In 2013, I was struck down with painful sciatica and a bulging disc.
Read more
I was given numerous steroid injections that had little effect. I did some research, and realised how bad my diet was and that I needed a change. I knew I wanted to heal myself naturally. Immediately, I went on a vegetarian diet and cut out all processed foods. I also started Bikram yoga. After the first week I could feel the benefits of the fresh vegetables, fruits and whole foods. And thanks to my new diet and exercise routine, I had avoided surgery and was able to return to cricket within four months.
One year later I decided to start the naturopathic nutrition course at CNM Dublin. I knew first-hand what the effects eating fresh, whole foods can have on your body. I am enjoying the course immensely and am starting to gather sound knowledge. I have also influenced my three young kids and other family members to improve their diets and overall lifestyles.
My goal after graduating is to help others achieve their optimal health and wellbeing as I have, and I'm really looking forward to it!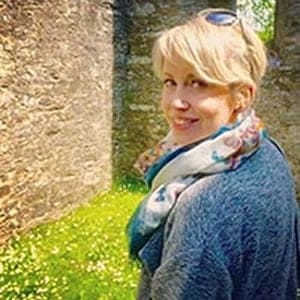 I love the enthusiasm of the lecturers
Mhari, Naturopathic Nutrition
As a nurse I have always enjoyed helping others. I currently lecture at Edinburgh Napier University where I teach nursing students.
About four years ago I just didn't feel particular great. The skin over my body was bad and my mood was very low. I don't remember having much input into nutrition as a student nurse, but I did my own research and decided to follow a purely plant-based, mostly organic diet, and to cut out all processed food. Within a couple of months my skin was clear, my eczema gone, and best of all, the cloud which had followed me around each day had vanished. I felt as though a fog had cleared out of my head.
Read more
The positive impact of changing my lifestyle was so dramatic that I became greatly interested in nutrition, which is why I am studying the CNM Diploma Course in Naturopathic Nutrition. Because I'm a registered nurse I didn't have to do the introductory course in Biomedicine. I've just finished 'Nutrition Year 1'. I love the enthusiasm of the lecturers and the wealth of knowledge they have. It's outstanding.
This course will give me the skills and tools to carry on helping people. I will continue in my post as nurse lecturer, but hope also to run clinics and give talks in local communities. I might even write a book, who knows?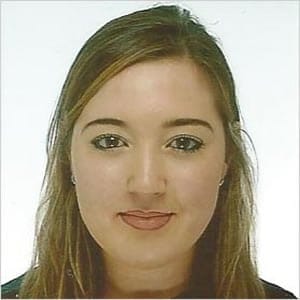 My interest for Nutrition grew and is now a passion
Lucy, Naturopathic Nutrition
I previously worked in hospitality where I was exposed to people's eating habits and was constantly hearing about women struggling to keep healthy or unsure of what to eat.
They would binge eat or feel guilt or unease about their food choices. At home, some family members also had some weight issues which I think had an impact on me subconsciously.
I came across an advert for Fitter Food's book 'A Lifelong Recipe for Fat Loss' and randomly bought it as it sounded life changing. Well it was! I started following their paleo-ish guidelines and approach to nutrition, getting into cooking, acknowledging my food intake, and my interest grew further, eventually turning into a real passion for nutrition. Later, I found a CNM advert and went along to their open evening before deciding it was definitely for me and enroling on naturopathic nutrition course.
Read more
I love CNM's holistic approach to health and wellbeing and I was really attracted to how their course includes lots of practical clinical experience to set you up as a confident therapist after graduating.
I am currently nearing the end of my second year and I'm thoroughly enjoying the continual learning and gaining of experience. The impact of nutrition on the human body amazes me even more. CNM offers a great way of understanding this further and I thoroughly recommend it to anyone who has an interest in health based on a naturopathic approach.
Once I qualify, I would like to practice straight away either with private clients, in house coaching, or joining a clinic or other establishment in the health industry. I would also like to do some travelling as one of the best parts of this career can be the flexibility!
CNM's life-changing Diploma Courses