The College of Naturopathic Medicine is pleased to have the following health experts as patrons who support the aims and objectives of CNM:
Dr. Udo Erasmus
 "I recommend what CNM teaches"
Pioneer of the Healthy Fats Movement
Co-founder of UDO'S CHOICE
Author of the bestselling Fats that Heal Fats that Kill
Dr. Michael Murray
 "CNM graduates have a great opportunity to help patients"
Naturopath
International lecturer
Author of over 30 books including The Encyclopaedia of Healing Foods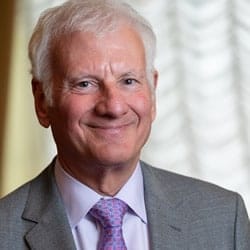 Dr. Joseph Pizzorno ND
"Science based teaching and research is the future of natural medicine"
Naturopathic physician, lecturer, researcher, author and leading authority on integrative medicine. He has served as chairman and board member of many respected natural health organisations and has had prestigious appointments by President Clinton, to the White House Commission on Complementary and Alternative Medicine Policy, and by President Bush Jnr to the Medicare Coverage Advisory Committee.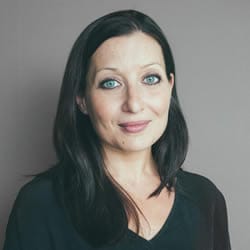 Leah Hechtman
PhD (Candidate), MSciMed (RHHG), BHSc (Naturopathy), ND, FNHAA
"CNM embodies the pursuit of academic excellence to create exceptional clinicians."
Leah is an experienced and respected clinician and has been in private practice for over 20 years. She specialises in fertility, pregnancy and reproductive medicine and holds fellowships and memberships with many International organisations. She sits on multiple Scientific Advisory boards and is a Past President of the NHAA.
Dr. Sarah Myhill MB BS
Pioneering GP, ecological medicine doctor and nutritionist with special interest in CFS/ME
Award-winning author (six books and three scientific papers) and lecturer
Patron of the Association of Naturopathic Nutritionists (ANP)
Committee member of the British Society for Ecological Medicine, helping organise training sessions for doctors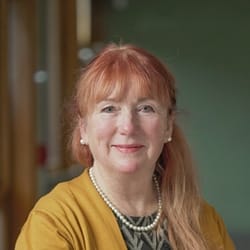 Dr Jayne Donegan
MBBS, DRCOG, DFFP, DCH, MRCGP, MFHom
"CNM has worked tirelessly for decades to provide training and information to those wishing to become practitioners and those wanting to improve their own and their family's health. This has immeasurably improved the wellbeing of many of my patients and allowed the public to access natural ways of working with their bodies to generate health."
Dr Donegan is a medical doctor and homeopathic physician. Her areas of expertise are disease ecology and immunisation. She provides homeopathic and naturopathic support for a variety of presenting complaints, with a particular focus on childhood and adult infectious diseases.
Study with the College of Naturopathic Medicine
CNM is Ireland & the UK's leading training provider in Natural Health
CNM offers comprehensive study materials and competitive fees
CNM is accredited in Ireland, the UK, and in many countries in Europe & Internationally
80% of CNM graduates are practising
CNM's life-changing Diploma Courses