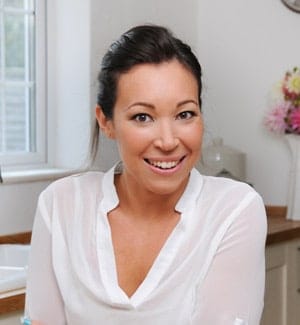 "CNM's courses are the most well-rounded and up-to-date"
Suzie, Naturopathic Nutrition
When comparing various nutrition courses, CNM's was the most well-rounded, holistic and up-to-date course around. The clinical practice was also fantastic to get real life practice. My CNM lecturers were brilliant, always challenging and supporting us.
Read more
I was ready to see clients straightaway
Once qualified, I started to see clients straightaway. I soon realised how a paleo/primal approach to diet and lifestyle significantly helped whatever ailment my clients were dealing with. As a result, I became a huge paleo advocate and now my whole family follows a paleo lifestyle (including the dog and cats).
I launched my own healthy snack range
I launched my own range of healthy snacks, Primal Pantry, which are tasty, nutritious and made with whole foods. They are vegan and free from grains, dairy, refined sugars and vegetable oils. I could never have anticipated how popular the range would be – we sold 20,000 bars in the first two weeks after launching! I have the satisfaction of knowing that lots of people are benefitting from Primal Pantry's commitment to real food, an approach that was highly emphasised at CNM.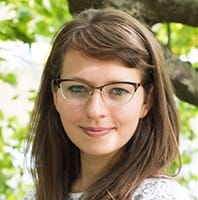 Helping people gives me so much satisfaction
Milda, Acupuncture & Naturopathy
During my teenage years I struggled with eating disorders including bulimia and binge eating. Luckily, my family recommended I see a nutritional therapist. After just one week of tweaking my diet, I felt the best I had in years! This was my calling to learn more about nutrition.
Read more
My CNM course made it easy to change careers
I grew up in Lithuania, where folk medicine is still very much used by most households. Alongside drugs, GP's in Lithuania also give you advice on how to manage your diet and what herbs to take. Since I was brought up in that setting, it made sense for me to deepen the knowledge of what I already knew.
I was looking for a flexible course that would support my career transition from being a sommelier to a nutritional therapist. I also wanted a well-established course with a holistic approach. CNM encompassed everything I needed for and more!
I now have the lifestyle I dreamed of
My qualification has allowed me to have the lifestyle I've always wanted. I can pick and choose my own hours and I'm so grateful I don't have to be stuck in the office from 9 to 5 anymore!
I see clients in Bath and Bristol, supporting them with a variety of health issues, from digestion and stress to energy management. I coach people with bulimia and binge eating disorders as the valuable lessons I learnt myself can help others turn their lives around too.
Milda can be contacted via her website at: www.nutritionpath.co.uk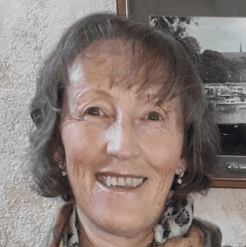 "A life changing course!"
Helen, Naturopathic Nutrition
The knowledge I've gained through CNM's Naturopathic Nutrition diploma has been life changing. It has opened up a whole new world of options for dealing with symptoms and helping to improve my health and wellbeing. I now feel I have more control over my health as I know where to look for answers.
Read more
I was seeking an alternative health solution
My daughter was born with a cleft lip and palate. She had several operations from three months of age; three of which were bone grafts and orthognathic surgery where she had her jaw broken. She had to have a lot of antibiotics during that time. At one point, following three consecutive antibiotics, she did not appear to be in good shape. It was then I began my quest for an alternative solution as I felt there had to be a better way.
Homeopathy and Bach flowers helped my daughter
It was many years later before I was in a position to finally enrol in CNM's Naturopathic Nutrition course. I had been to a few talks at the college in the late 1990's and early 2000 and I also studied Bach Flowers at CNM which I've been using for many years, along with homeopathy. I found the rescue cream and rescue spray were a great help for soothing my daughter following the pain of an operation. Having Bach flowers and homeopathy in my tool box has been incredibly beneficial.
Fascinating subjects in a supportive environment
I'm so proud of myself for getting through the course. When I first looked at the syllabus, I questioned whether I would be able to do it. I took it slow, doing one year at a time to see how I got on. I was pleasantly surprised to pass all my exams and assignments which inspired me to continue on. I really enjoyed all the subjects, especially learning about functional medicine and genetic testing which was fascinating. The camaraderie of our class and meeting likeminded people who were just as interested in health and wellbeing as me was so refreshing.
At times I found the course challenging; however, the topics were so interesting and the support I received from the college and my course mates kept me going. I'm now working as an Assistant Supervisor at CNM and also setting up my nutrition clinic.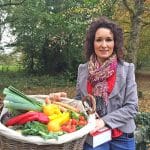 I launched Ireland's largest range of certified organic products
Dr Suraya, Herbal Medicine and Naturopathic Nutrition
CNM provided me with the final piece of the jigsaw puzzle to go ahead and found my own company, Dr Suraya Diaz, Committed to Health. We manufacturer Ireland's largest range of certified organic products, complemented by full consultancy services in nutrition, naturopathy and herbal medicine.
Read more
CNM's training is first-class
I graduated from CNM with diplomas in Nutrition, Naturopathy and Herbal Medicine. CNM was my first college of choice because it provided a comprehensive academic programme with a holistic approach, alongside practical, hands-on clinical experience. The college offers part-time study which was very important to me being a full-time, post-doctoral researcher.
During my years in medical research, I realised that good health and wellbeing are influenced by diet, lifestyle and the environment. I decided to combine my scientific career with natural medicine by becoming a certified nutritionist, naturopath and medical herbalist. I've been able to complement my career with the skills and knowledge I've acquired at CNM.
A totally different approach to health
My CNM studies taught me a multi-faceted approach to nutrition, naturopathy and herbal medicine, opening my eyes to a totally different approach to health. It was enlightening and trailblazing, I loved every minute. I also had the opportunity to make life-long friends.
I'm changing so many people's lives
CNM changed my life in many ways. It gave me the expertise and skills to help friends and family while providing me with the knowledge to improve my own diet and lifestyle. The fusion of mainstream and traditional medicine placed me in the ideal position to launch my own organic range of products. Designing and tailoring premium quality products combined with consultancy has been so rewarding. I love the fact that I can help people on a one-to-one basis and change their lives forever.
CNM helped me start my own business
CNM is an excellent platform for all health-minded individuals. Whether you want to acquire invaluable skills and knowledge to improve your own health and the health of your loved ones or if you want to follow a similar path to mine and start your own business, CNM will help you.
"My qualification has opened so many doors"
Marc, Naturopathic Nutrition
Studying at CNM changed my life a lot and it reignited my passion for learning. I got so engrossed in the subjects I was studying that I'd spend extra time learning as much as I could. The course expanded my mind and made me want to keep learning.
Read more
The course is very comprehensive
I've always been interested in nutrition, but only decided to study it when I had kids. I became conscious of what we were eating as a family and I wanted to help my children grow healthily. Before enrolling at CNM, I completed a short twelve-week nutrition course. Even though it was insightful, it didn't go into any level of depth compared to what I learnt on the naturopathic nutrition diploma at CNM
No other courses offered clinical training
The reason I chose to study at CNM was because they offered in-clinic training. I looked at lots of different courses, but none of them offered any type of practical experience. The clinic hours at CNM really helped prepare me for starting out in practice; it gave me the tools and know-how to get started in clinic immediately after I graduated. The flexible study programme made it easy for me to work and study at the same time.
Supportive and knowledgeable lecturers
What I enjoyed most about the course was the supportive and knowledgeable lecturers, the community spirit and the friendships I made. I was fascinated by the course material, especially the science behind how things work in the body. The level of detail that lecturers go into is incredible, I learnt a lot.
My qualification has opened up so many doors
When I graduated, I set up a nutrition practice straight away so I could start seeing clients. I'm now a nutrition lecturer at CNM and I supervise the student clinics at the college which I thoroughly enjoy. Having a nutrition qualification has opened up so many doors for me and some excellent career opportunities. I was able to jump straight into a new career as I had the confidence and skills to do it.
I set up a niche health café
I set up a health café with my business partner a few years after graduating. Through my learning at CNM, I was able to establish a niche café with an onsite nutritionist. People come to us because they can get their food tailored to their needs or for a particular health condition. Therapeutic menu planning is really growing our business and we couldn't have done this without my knowledge in nutrition.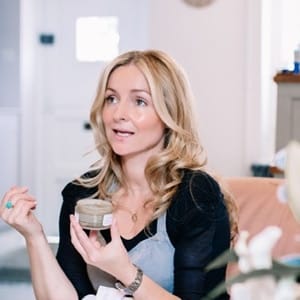 "CNM lives up to its excellent reputation!"
Aine, Nutrition Graduate
What attracted me to CNM was its reputation and professionalism. CNM provides you with a recognised qualification and in-clinic experience; most other nutrition courses don't offer this. The clinic hours were invaluable and showed me how to put all the theory into practice.
Read more
I followed my passion for nutrition and beauty
Having worked as a chartered surveyor for ten years, I decided on a complete career change, to follow a longstanding passion for health and beauty. I completed my ITEC level 3 in beauty and body therapy and then undertook numerous training courses in Dublin, London and Germany, delving deeper into the physiology and function of skin. This expanded my knowledge, enabling me to offer my clients a more in-depth approach to support common skin concerns.
Studying nutrition was the missing piece of the puzzle
As an advocate of holistic wellness, I wanted to provide my clients with a 360-degree approach to skin health with long-term solutions for chronic skin conditions. Quick fixes don't work and the only way to bring about long-lasting change in the skin is to adopt an individualised approach for each client. Nutrition plays a vital role in skin health. Studying Naturopathic Nutrition at CNM was the missing piece of the puzzle; it gave me a deeper understanding of the skin at a cellular level, allowing me to address any nutritional imbalances in my clients and provide dietary and lifestyle support to improve their skin.
I opened Ireland's first naturopathic skin clinic
Becoming a nutritionist has allowed me to be truly holistic in my approach to skin health. It has provided me with the tools to better serve my clients and offer an alternative approach for their personal skin journey. Through hard work, dedication and an innovative approach to both skin and nutrition has resulted in me opening the first naturopathic skin clinic in Northern Ireland. My clinic, Skin Future, offers a multifaceted approach with nutrition and lifestyle as the pillars of optimising skin function. Being able to help my clients achieve healthier skin makes me so happy as it increases their confidence and makes them feel good about themselves.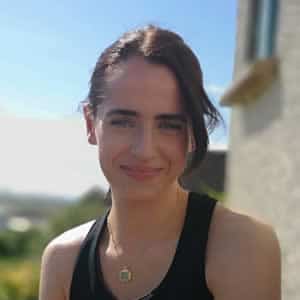 "Experienced lecturers and extensive clinical training"
Leanne, Nutrition Graduate
During my time at CNM Galway, I really looked forward to college as I was around like-minded people and learning a wealth of information from experienced and knowledgeable lecturers – I was in a place where I could fully develop my skills and pursue my passion.
Read more
I struggled with my health for years
My interest in nutrition began in my teenage years when I found myself struggling with cystic acne, poor digestion and hormonal imbalances. I spent many years on various medications in a bid to bring my body back into balance, only to find myself in a vicious cycle with no sustainable results.
In my early 20's I began researching how food and lifestyle influences the body. When I started to implement small changes in my diet, I saw a huge difference in my health. After some time, I became very in tune with my body and saw how certain foods, lifestyle factors and stress impacted my health.
CNM's clinical practice is incredible
After years of struggling with my health and knowing the frustration and distress it can bring, I wanted to pursue a career where I could help others through similar struggles. I chose to study at CNM as they offered a high standard of education that included 200 hours of clinical training, allowing students to practice upon graduation.
I'm so grateful for my time at CNM
Having also qualified as a Personal Trainer, I'm getting ready to open up my business where I'll be offering online nutritional therapy consultations and fitness coaching. The focus of my practice will be helping women with weight management, hormonal imbalances and skin health. I'm so grateful I made the decision to study with CNM as it has equipped me with the relevant tools and qualifications to allow me to make a difference to people's lives. There is something extremely fulfilling about being in a position to guide a client and have a positive impact on their life.
My advice to anyone thinking about studying at CNM is to go for it. It really is a privilege to be in a position to help others and it is very purposeful work. You may have doubts and question if it's right for you, but life is short, so it's important to do something you enjoy.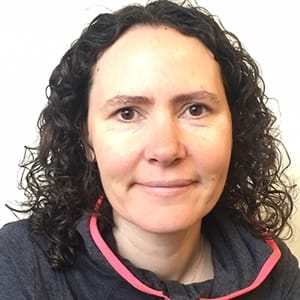 "A lifechanging course that has given me a new career"
Sheena, Nutrition Graduate
Studying at CNM has completely changed my life and career progression. It's given me a fantastic grounding in nutrition, enabling me to pursue further passions in the health and nutrition field.
Read more
I wanted to help family members with their health
Prior to studying, I worked in the banking and finance industry for fifteen years in Ireland, Switzerland and Australia. My interest in nutrition and health started to grow as various family members began to suffer with different illnesses; I was interested in how I could best support them through use of alternative medicine.
Flexible study, great lecturers, invaluable clinic experience
What attracted me to CNM was the varied course content and the part-time study option which allowed me to work alongside studying. Being able to gain clinical experience during the course was invaluable. Each year was very different; however, they were all as equally good. I enjoyed the first year of biomedicine tremendously as I'd never studied biology before; this knowledge set me up for the rest of the course.
I enjoyed meeting different people from various walks of life and there were so many great lecturers who all brought their own wealth of experience and knowledge to the classes. The final year clinical practice was where I found myself most out of my comfort zone; however, it helped me to grow and I gained so much confidence as a practitioner.
I highly recommend studying with CNM
I've recently completed a Master of Advanced Studies in Nutrition and Health in ETH University in Zurich, Switzerland and I'm planning to work in an NGO on health and nutrition projects. I would thoroughly recommend studying natural therapies at CNM – I had a great experience, despite having no prior knowledge in this field.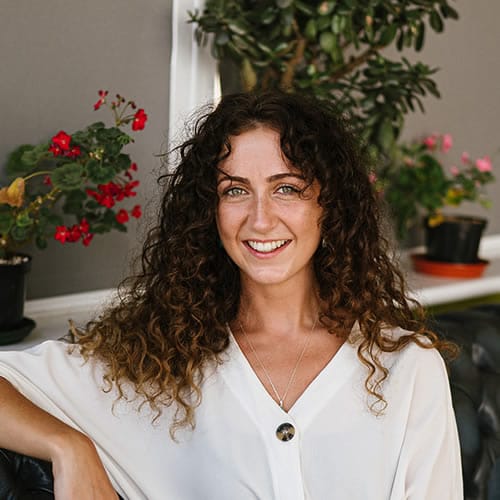 CNM has changed my life and health dramatically!
Natasha, Nutrition Graduate
Juggling study with full-time work was a challenge but it taught me how much I can achieve if I put my mind to something. CNM is a wonderful place to study. The lecturers are truly amazing and fountains of knowledge!
Read more
My health struggles led me to studying at CNM
Before studying nutrition, I always felt like there was something missing and that my job lacked passion. I wanted to help people but didn't know how. I quit my job and went travelling in India for six months to find my feet and discover what I truly desired in life. Upon my return, I had a eureka moment and the answer came to me.
My own health struggles led me on a journey. After healing myself naturally, I became fascinated by the impact that food has on the body and the science behind nutrition.
I wanted to manage my PCOS naturally, not rely on medication
From aged sixteen onwards, I suffered from painful stomach cramps and amenorrhoea. I was referred to a specialist who diagnosed me with polycystic ovary syndrome (PCOS) and prescribed me Metformin (a type 2 diabetes drug) and birth control pills. I was also offered surgery to remove the cysts and a series of laser hair removal sessions. Living on medication and birth control wasn't the long-term solution I wanted. So, after lots of research and with the help of my mum (who is a nurse), I looked into alternative remedies. However, as I was very young, nothing changed until after I came back to the UK from living abroad.
Changing my diet and lifestyle transformed my health
Whilst living abroad I developed an unhealthy lifestyle of binge drinking and poor eating habits; both of which made me put on weight. This led to me developing more painful cysts. Medical professionals were hesitant to do further surgery so I had to figure out a way of coping with PCOS without needing constant medical assistance. After returning to the UK at 23, I decided to enrol at CNM. During my studies I gradually began to sort out my diet, supplement with specific nutrients and exercise regularly. Within a few years, my periods came back which was amazing.
My cycle is now regular and I have clear skin!
I loved learning about biomedicine in the first year before getting stuck into nutrition as it helped me understand what is happening in the body and why. The emphasis on science and evidence-based nutrition was fascinating. My whole outlook on food and illness has changed completely, and without CNM, I wouldn't have had the knowledge and experience I do now to support my own health condition. Implementing what I've learnt at CNM has transformed my health. After suffering with irregular periods for 10 years, I now have a regular cycle and my skin has completely cleared up.
Studying at CNM has been a life-changing journey
Since graduating, I've set up my own clinical practice from a private medical centre; however, I also offer virtual consultation from home so I can help clients around the world. What I enjoy most is getting to the root cause of a client's health issue. The moment my clients start to see a change is so rewarding, especially if their health issues have been ongoing for years.
Studying at CNM has been such an incredible life-changing journey, and it's not only impacted my health, but others too. I truly believe the more nutritionists there are with the knowledge taught by CNM, the more it could change the way our world sees health, food and medicine. I'm now in peak health and feel amazing. The most incredible thing is that I'm at my ideal weight and I have a healthy menstrual cycle.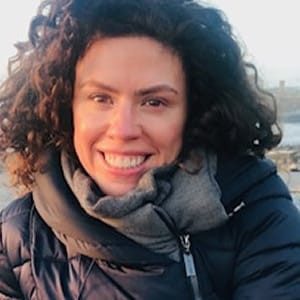 "The best investment for my health, family and future"
Seberina, Nutrition Graduate
Studying Nutrition at CNM has been an investment in myself and my family as I'm now able to educate and pass my knowledge onto them. Learning more about nutrition also enabled me to take control of my thyroid condition.
Read more
Seeing a naturopath inspired me to study myself
Before studying Naturopathic Nutrition at CNM Galway, I worked in accountancy after completing my finance degree at university. I've always had an interest in health and eating well, however, it wasn't until I heard a talk at my local health shop that my interest really piqued. I was so inspired by the naturopath's talk that I booked in with her for a consultation. I loved her holistic approach to health so much, I decided to study nutrition myself.
I turned my health around with nutrition
After giving birth to my third baby, I started getting strange symptoms; I had heart palpitations and flutters, and I was constantly sweating and overheating too. I soon discovered that my thyroid was overactive and I was diagnosed with Graves' disease. I was quite embarrassed at the beginning as I had just started studying nutrition and I was trying to be as healthy as possible.
Under the guidance of doctors, my naturopath and through my own research, my thyroid antibodies eventually came down. I healed up my gut, upped my antioxidant levels and ate a nutritious diet. Using a holistic approach that incorporated fresh air, good food, natural daylight and stress management techniques really helped to heal my body
A year later I was able to come off my thyroid medication and I felt really good. I did relapse earlier this year as my thyroid antibodies went up again, however, this was due to stress and anxiety, and not taking as good care of myself as I should have been. In order to get my health back on track and my body into balance, I stripped things back to reduce my stress levels, improved my diet and made time for relaxation. Luckily, I didn't have to go back on the medication.
A flexible and supportive study programme
I loved my time studying at CNM. Everyone at the college was so supportive and like-minded. All my class mates were encouraging and we helped each other through the course. Despite coming from different backgrounds, we were all passionate about health and helping others.
The course was so flexible and the weekend study worked perfectly around my job and family commitments. All the modules were interesting and I particularly enjoyed the science subjects and the clinical practice. The flexible payment plans that CNM offer are fantastic and absolutely vital when you have other financial commitments – it made studying nutrition possible for me.
The support I received from Lara, CNM's Director of Studies, was incredible. When I considered giving up the course due to personal commitments and lack of time, she championed me on and gave me the support I needed to get through the course. At times, I felt I'd never finish the course, but with Lara's constant encouragement and help, I did.
I now feel empowered about my health
What I enjoyed most about the course was how practical it was. I loved learning about pathology and how the body works, and also the synergy between different body systems. My repertoire of knowledge is so vast – without this, I probably would have had my thyroid taken out by now. Having nutrition knowledge empowered me and gave me the confidence to ask questions and get the answers I needed from medical professionals. I now have the tools at my disposal to improve my health should it ever deteriorate again.
You will never regret investing in your health
I'm planning to open a nutrition practice which specialises in thyroid disorders and hormone issues. I want to be able to help and inspire others who are in the same position as I was. When I got my diagnosis, I was so vulnerable as I had nobody to guide me through. I want to be able to give people the time and space they need to get well.
My advice to anyone wanting to study natural therapies is, invest in your health as you will never regret it. You only get one body so you need to look after it – your health is your wealth. I now have the inner confidence and knowledge to help loved ones should they ever fall ill.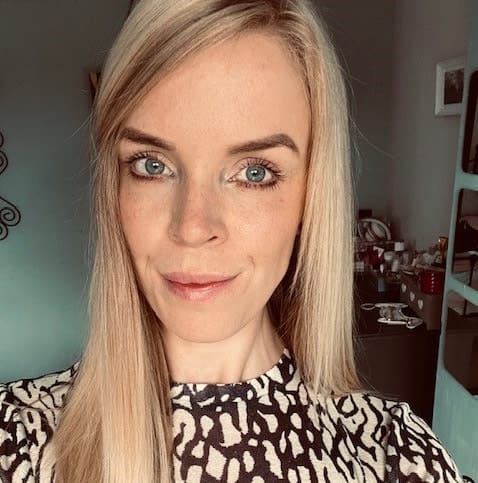 Studying at CNM gave me purpose and transformed my self-esteem
Rachel, Nutrition Graduate
Before studying at CNM, I was bored and unfilled in life. I had low self-esteem and confidence to the point where I was miserable. Not only have I learnt an incredible amount at CNM, but my confidence has soared and I finally feel happy and at peace with myself.
Read more
I was miserable and dreaded going to work
A year before studying nutrition at the College of Naturopathic Medicine, I was having a terrible time at work – I wasn't feeling fulfilled and dreaded going to work every day. I lacked purpose and had no clear direction of how to move forward. In addition to this, my health wasn't great either. I'd suffered from major gut and reproductive/hormonal issues since I was 18 years old. I attended the GP numerous times for my gut issues only to be shrugged off or handed a leaflet on the FODMAP diet and told to "give it a go". This was frustrating and, needless to say, I didn't even try the diet as it was too overwhelming, and I received no guidance on how to start.
Medication made my health worse
The GP also prescribed me the oral contraceptive pill (OCP) for my hormone issues which I took from the age of 18 to 31. I decided to come off the OCP when I started to learn about the detrimental effects the synthetic hormones could be having on my body. When I came off the OCP, I knew that my periods would take a while to return. However, after 2 years, my period still hadn't returned. My GP told me I could be waiting over a year to see a gynaecologist, so I took matters into my own hands and went private.
The consultant gave me an internal ultrasound and saw I had cysts around my ovaries. I was diagnosed with Polycystic Ovary Syndrome (PCOS) and prescribed Provera (a synthetic progesterone tablet which stimulates the uterus to shed its lining). The consultant told me to take these 3 to 4 times a year. I didn't believe this was the correct diagnosis and the medication led me to have extreme PMS and I felt horrendous taking it. So much so that I vowed never to take it again after one course.
Optimising my gut health changed my life
I went to see a Nutritional Therapist and talked through my menstrual/ hormonal issues. They devised a naturopathic nutrition protocol which provided dietary, lifestyle and supplement recommendations to support me in getting my cycle/period back. Around 3 months later, my period returned. It has taken a lot of work to regulate, but it has finally happened, without having to revisit the GP/consultant or take Provera. The Nutritional Therapist also helped resolve my gut issues through a 6-week gut health course which completely changed my life. Within a few weeks of doing the course, my gut issues improved and I felt better, both physically and mentally. During the course, I discovered CNM as my Nutritional Therapist was a CNM lecturer and encouraged me to attend an open evening.
CNM gave me the purpose I lacked
After attending the open evening, I was daunted by the fact it would take 3 years to train to be a Nutritional Therapist and that it would involve sacrificing my weekends and free time. However, after acknowledging how fed up I was in my current job, I decided to do it and I've never looked back. Studying at CNM gave me the purpose I lacked. I also knew that changing careers would allow me to help others, which is something I have always wanted to do – I just didn't know how.
Invaluable knowledge and clinical experience
The main thing that attracted me to CNM was the combination of in-depth academic and practical learning it offered through the in-class Nutritional Therapy course. Not many courses (if any) offered the chance to complete numerous hours of clinical practice in supervised student clinics. We were able to put our learning into practice, under the supervision and guidance of qualified and experienced Nutritional Therapists, which was amazing and so invaluable.
I also love that CNM gave me the chance to be part of a group of like-minded people, who are now friends for life. I've never had such supportive and uplifting individuals around me before now, and I'm so thankful to CNM for giving me the opportunity to meet these people. The CNM staff in Belfast were unbelievably supportive and went out of their way to help the students.
My confidence has soared and I finally feel happy
During the 3 years of studying, all my close family and friends noticed a huge change in me and commented that I was happier and more confident and positive about everything in life. This is because I was finally doing something which was challenging but extremely worthwhile.
I'm in the process of developing a 2-year business plan with my business mentor to start my own private Nutritional Therapy clinic. I am also developing my branding and social media. In the meantime, I'm practicing on friends and family to build up my case file.
I love giving individuals the space and time to open up about their symptoms and how they feel. Previous clients in my student clinic told me that they felt "lighter" after their consultation with me as they finally got to talk about the things that were bothering them. Empowering people to help themselves and seeing the changes in their health brings me so much joy.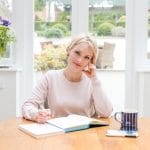 "CNM allowed me back into education and the career I wish I'd always had."
Amie, Naturopathic Nutrition
What attracted me to CNM was the flexibility of weekend study and exciting course content.
Read more
I studied languages, then moved into media intelligence after working in IT. Having used diet, supplements and exercise to address PCOS, I had a long-term interest in natural therapies, so I decided to turn my passion into a career which was flexible and far more interesting.
My first GP visit for problematic menses was at 14. A PCOS diagnosis at 19 followed numerous visits to GPs, gynaecologists and endocrinologists. I was variously prescribed the contraceptive pill, metformin, the coil, antidepressants and many painkillers for painful periods. No nutritional/lifestyle advice was offered. I gained a lot of weight, my periods stopped, I developed acne and mood and liver problems, which worsened through poor dietary choices at university. Eventually a gynaecologist told me after an ovarian scan that I was unlikely to ever be able to conceive naturally.
My mum inspired me to try natural therapies. She persevered even when I told her I wasn't interested and the GP told her not to put 'faddy diet ideas' into my head. She took the time and interest, bought me all the books… I remember her taking me into Waterstones to choose. It's entirely thanks to her I found the solution to my PCOS. After years of living in denial, I decided I was the only person who could make these changes and started researching the effects of diet and exercise. I didn't want to feel miserable anymore! Marilyn Glenville's books were a real turning point.
Having a lot of weight to lose, I removed all refined sugars and carbohydrates and added plenty of vegetables to my diet. I exercised at the campus gym daily. Within 4 months I'd lost 2 stone. I added herbal supplements, became adventurous with healthy meals and began to really listen to my body. My periods returned, my skin and energy improved, the weight kept coming off and my body shape changed completely, motivating me further to manage my own health.
I've kept my weight to optimal levels, which is key to my hormonal balance. I've had 3 children without any issues, something I never would've imagined all those years ago when the gynaecologist told me it wouldn't be possible!
What attracted me to CNM was the flexibility of weekend study and exciting course content. Although we hardly touched on nutrition the first year, I loved the thorough biochemistry, anatomy and physiology foundation. The 200hrs' clinical experience was fascinating and a hugely important part of moving into practice. The transformation between year 1 and year 3 in knowledge, confidence and ability was amazing. I was in a great year group sharing this unique experience of revisiting education later in life. The support and friendships had an incredibly positive impact during my time at CNM and continue, even after graduating.
Rewarding, inspiring and fascinating, my time at CNM and my qualification have opened up a whole new world to me. I feel part of a big community where there's so much cooperation and sharing, and so many great events, webinars and learning opportunities, it never feels like a chore and it benefits our clients and everyone learning from us! I have also embarked on an MSc in nutrition science.
My company focuses on women's health. To be able to really listen to them, when they've so often felt unheard, to educate and support them to use the tools which helped me so profoundly, and to see the change in them is a real privilege. The sense of empowerment they gain reminds me so much of myself once I'd learnt how to manage my health. It's the reason I became a nutritional therapist.
I never thought it'd be possible to study again and make such a huge life change once I'd had children. The course structure at CNM allowed me back into education and the career I wish I'd always had. I qualified in the same week as having my third child! Being able to fit education and career around my family makes it all the more enjoyable. They've been on the journey with me and they're certainly benefiting from my knowledge.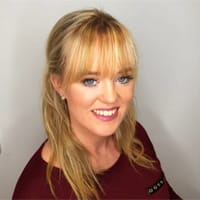 "Studying at CNM has completely changed my life!"
Aisling, Naturopathic Nutrition
Becoming a Nutritional Therapist has given me financial freedom which has been key as a single mum. I also have the flexibility to choose my own work schedule – if I want to take the afternoon off to go for a walk, I can. I'm also able to work in the evenings so I can be around for my family during the day.
Read more
The career change I needed
I was a Montessori teacher for many years but I decided to change careers as the job became stressful and more focussed on paperwork, as opposed to being interactive with the kids. I've always been interested in food and helping people – studying nutrition at CNM allowed me to do both.
CNM always stood out to me at events; I loved their ethos and the Naturopathic Nutrition diploma is unlike other courses. I wasn't in a financial position to do the course for many years but I eventually took a leap of faith and enrolled at CNM.
Flexible study to fit around family and work
What I loved most about CNM's nutrition course was that it's so flexible and can be studied in-class on the weekends, allowing me to continue working and fit study around my family. Being in a classroom setting really appealed to me. The clinic hours were fantastic and this practical application was key. The holistic nature of the course was another important feature as you learn about naturopathic nutrition and how to help the body in natural ways through food.
Fantastic lecturers and lifelong friendships
The friendships I formed during my studies are invaluable. Being in the classroom was wonderful as I got to interact with others and learn from them too. Outside of the classroom was another whole learning experience – I learnt so much from my peers just chatting in the lunchbreaks. We are all still in contact, supporting each other and swopping advice. The lecturers were fantastic too, so supportive and knowledgeable.
My job is so rewarding
My job is incredibly varied. I work in a holistic health centre doing private one-to-one consultations where I specialise in digestive issues, skin health, inflammation and weight loss. I also run corporate talks and events for SME's which I love doing as education and empowering people to take control of their health is important to me. I'm also the Director of Studies for CNM Cork which is such a rewarding job as I get to inspire and support students in achieving their goals.
I'm currently studying Naturopathy at CNM which is fascinating. I love learning and trying new things out on myself as it enables me to pass this knowledge onto my clients.
My advice to anyone thinking about studying nutrition or natural therapies is to just go for it. I held back for a number of years due to finances, but I found a way to make it happen. If you want to do something enough, you will always find a way!
Aisling can be contacted at www.aislingkellynutrition.ie or on social media @Aisling Kelly Nutrition.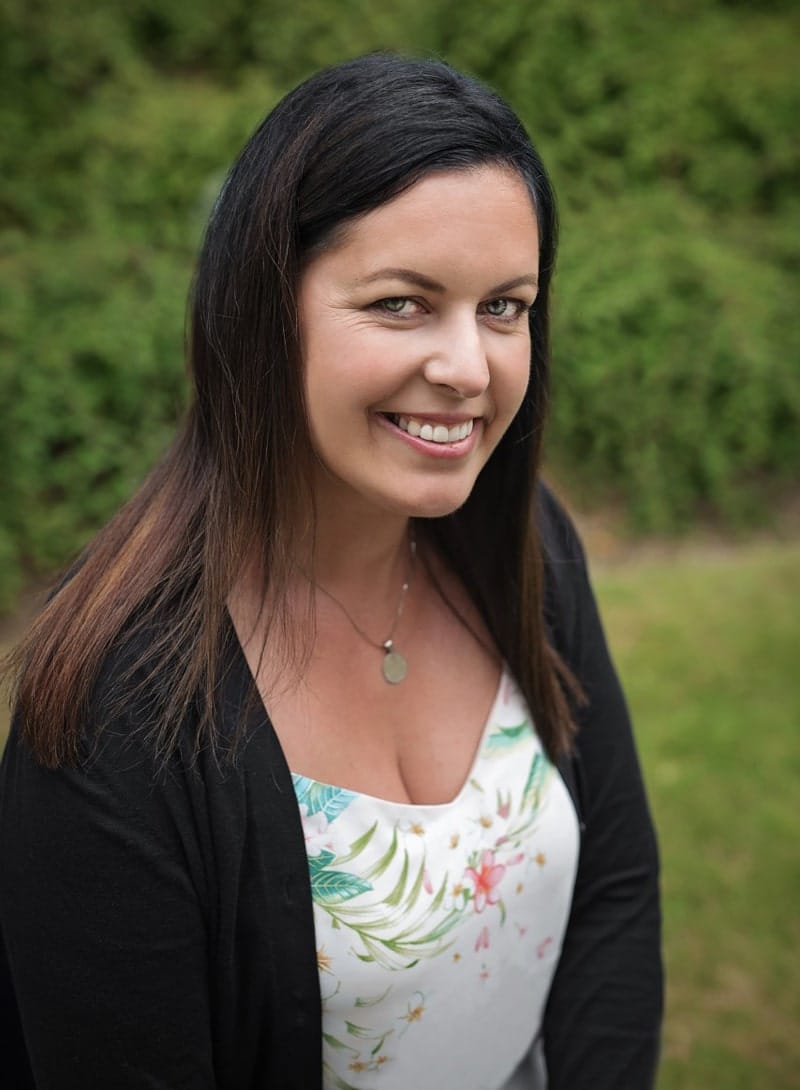 "Even though I had general knowledge in human biology, the in-depth analysis was invigorating."
Anita, Naturopathic Nutrition and Nurse.
I have always had an interest in nutrition, but like many felt that there was so much information out there about what one should eat, that it become at times both contradicting and confusing.
Read more
I wanted to learn for myself what nutrition meant for me, backed with science and relevant research while also based on a holistic approach.
After much research into what education was available and most importantly what I could manage within an already busy working week as a full-time fertility nurse I decided on CNM. One important point that made a difference was the advantage of not needing to complete the first year Biomedicine due to my degree qualification as a registered Nurse which already would have covered anatomy, pathology and physiology which meant instead of three years, I would only need to complete the two. I was initially worried that I might find the study difficult still as my nursing degree was over ten years ago, but I found that my previous study and general nursing practise knowledge and experience helped significantly, though anything I was not sure about was easy enough to revise and keep up with the rest of the group.
As I started into studying I found that my previous experience in tertiary study made it easier for me to understand the Harvard referencing system needed, the structure and what was expected for assignments. I found all the comprehensive lectures backed with recent research and science. Even though I had general knowledge in human biology, the in-depth analysis was invigorating, encouraging one to learn more, and as any medical professional knows the learning never stops! The holistic approach was why I chose to study Naturopathic Nutrition which was important to me personally as I appreciated how important it is to look at the whole person as an individual and not just a part of them.
The practical clinics which involved working with a client helped to use the theory from the lectures to develop my skills in clinical practise to become a competent Nutritional Therapist. As a Nurse I was comfortable working with patients, asking questions about sometimes sensitive subjects, and making them feel at ease.
As time progressed through the two years, I found I started to use the knowledge I was learning in both my own life, my families and friends, and in my working environment. Working in a fertility clinic, nutrition is an important and sometimes overlooked factor that is essential in both male's and female's ability to conceive. I am inspired by my studies in CNM to share the knowledge I have learned with others. I am currently looking at incorporating nutrition into my fertility nurse practice in a more comprehensive role which will be so important for our patients to maintain a holistic approach in their journey to pregnancy. I would recommend and encourage medical professionals to think about incorporating nutrition study into their ongoing education which will only enhance one's practice.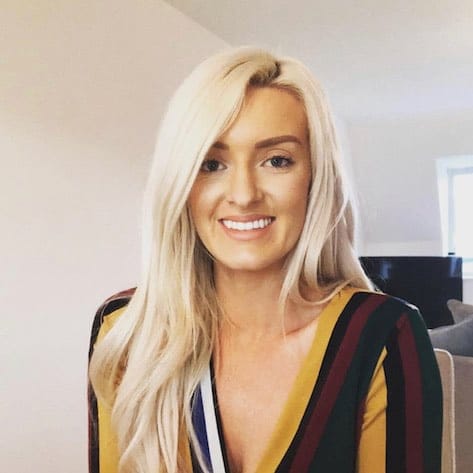 "Studying at CNM changed the course of my life"
Aisling, Naturopathic Nutrition
The training you receive at CNM is excellent – the lecturers are experts in their field and the quality of the lecture materials exceeded all my expectations.
Read more
Becoming a practitioner was a natural progression
My mum is a herbalist and naturopath so I grew up around natural medicine, eating nutritious food and taking herbal medicine. Having worked in my mum's clinic and seeing the results her clients were getting, I was naturally drawn to becoming a practitioner.
I studied sports and health sciences at college but I hated it and was miserable. I dropped out of the course and decided to study Naturopathic Nutrition at CNM instead. I was only 21 years' old at the time and one of the youngest in the class.
Comprehensive training and amazing clinics
I knew about CNM as my mum was a lecturer at the college. I love CNM's holistic and naturopathic ethos. Meeting like-minded people and talking about health and nutrition was so inspiring. It was like a new way of life and such a wonderful experience. The deadlines are strict but this is good as it makes you get the work done. The clinics are amazing too as you get to practice with real-life clients. CNM cover everything you need to become a competent practitioner – there is even a business module that gives you all the tools and information to set up your own practice.
I now run a hugely successful business
Studying at CNM has changed my life so much; I've built a hugely successful business and I wouldn't be where I am today without having done the course. I've been in business for 7 years now and haven't looked back. I was devastated when I dropped out of college at 20, but CNM helped me shape my career and forge new path forward.
My clinic (that I run with my mum) is called AOK Nutrition and specialises in hormones and female health. We are so busy that we're booked out for months in advance. I see 20 – 30 clients per week and also run online workshops on various topics. I love educating people and hearing my clients say how much I've helped them by sharing my knowledge. Using my social media platforms to share information and help others is so rewarding.
If you're drawn to studying natural medicine then go for it – you won't regret it. Don't be afraid of the unknown as it's a great industry to be in.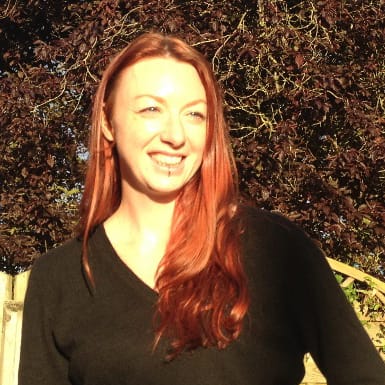 I realised I wanted to help sick people
Clare, Acupuncture & Naturopathy
My first experience with natural therapies occurred in my teens after I'd been taking antibiotics for seven consecutive months for a throat infection.
Read more
The infection was still there and my physical health had seriously deteriorated. On the acupuncturist's couch just four needles were inserted in my hands and feet. After thirty minutes, I came out of a doze to find my mind buzzing with an alert clarity I hadn't felt in years.
My body felt solid and heavy, like thirst-quenched earth after rain. I made big changes to my diet and got big changes in my enjoyment of life. About ten years later, I realised that I wanted to help sick people, as I had been helped. I studied naturopathy as well as acupuncture at CNM because I knew that having a repertoire of tools such as foods, natural supplements, herbs and home remedies was invaluable for people wanting to take control of their health as I had done.
When I was gaining experience at hospitals in Beijing, I spoke with my fellow students – a German rheumatologist, a Swedish midwife, an Indian GP and many others. Not one of us could say how exactly the therapy worked but we could see, in the thousands of patients there, that it was highly effective. I practiced for some years with great patient outcomes but I was plagued with the thought that I didn't fully understand how it worked. I had read popular physics books since I was a teenager and had been studying neuroscience in search of answers since I started training. Doing a science degree seemed like the obvious next step.
For my final year physics thesis, I looked at 'chaos' mathematics in electrical circuits and compared this to brain signalling. My research led me to hypothesize that stimulation of acupuncture points organises brain signalling in the way that sleep does. This is why acupuncture, as well as targeting specific symptoms by redirecting the body's resources to a particular area, can have overall effects. Every treatment is like a rejuvenating holiday. Every treatment can bring more energy, better sleep, a bright relaxed mood, a looser waistband or better performance at work. I really enjoy using acupuncture as a tool to get big results for my clients fast.
It brings me great personal satisfaction that I have become a scientist capable of deep scientific inquiry, but what I still enjoy even more is sharing with my clients the many naturopathic tools I've gained through my CNM training so that they can maintain their new-found good health far into the future.
Clare Foley – CNM Graduate in Naturopathic Acupuncture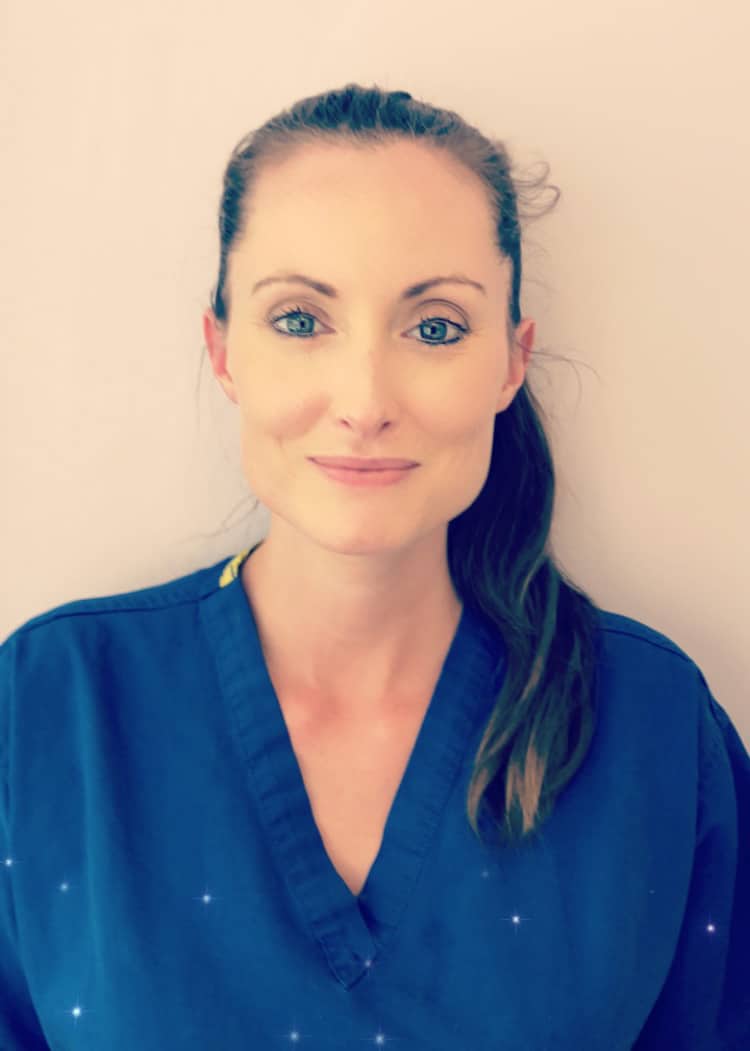 "I love CNM's approach to treating the body as a whole as opposed to treating a condition."
Paula, Naturopathic Nutrition
The reason I decided to study at CNM was both a personal and professional one. Personally I had suffered with acne for years, having no idea about the underlying causes I tried every lotion and potion and numerous antibiotics under the sun to try to help myself, to no avail.
Read more
The reason I decided to study at CNM was both a personal and professional one. Personally I had suffered with acne for years, having no idea about the underlying causes I tried every lotion and potion and numerous antibiotics under the sun to try to help myself, to no avail.
I've always been passionate about nutrition so when I came across the
Nutritional Therapy course at CNM I attended an open day in Dublin. I signed up at the open day as I was amazed at the comprehensive content and the holistic approach to health.
As my background is in women's health and midwifery, I have seen women struggling to get pregnant due to being overweight, hormonal conditions such as PCOS, thyroid conditions and endometriosis. Also women with ill-health have increased risk of potentially life threatening conditions for both mum and baby such as gestational diabetes and pre-eclampsia. Postnatally the body needs meals to rebuild energy, replenish lost nutrients, and help to produce breast milk.
This was another reason for studying nutrition, I wanted to give women the knowledge to have better health without resorting to medication and crash diets.
I wanted an accredited qualification that would allow me to practise as a recognised practitioner, yet which also had a holistic approach.
With CNM I especially liked that it is a part time course, so I was also able to study part time and so could keep learning in the meantime. It was daunting deciding not to start my studies with CNM's biomedicine course as I thought I would be lagging behind, but the nutrition course included all the body systems recapping on my previous knowledge from my degree in midwifery. I really enjoyed researching how different foods can help with different conditions. I love CNM's approach to treating the body as a whole as opposed to treating a condition.
I was also drawn to the 200 clinical hours as part of the course. I was able to expand on my experience of one to one client contact from my midwifery clinics. By attending CNM, it gave me the confidence and know how to set up my own practice. As the course is science based and therapeutic, I loved researching for the assignments such as for the condition PCOS, which I had been diagnosed with following my research. Without understanding the underlying causes of my acne (PCOS), I would probably still be depressed about the state of my skin and hormones.
The course has been a huge benefit to my own health, with helping to balance my hormones, reduce tiredness after working nightshifts and better skin. It's completely changed the way I think about health.
Doing the course I feel empowered to look after my own health and the health of others. I am especially interested in empowering women to be the best version of themselves so I am focusing on nutrition for women's health, fertility, pregnancy and post-partum. After completing the course I am now setting up my own business and will practise as a Naturopathic Nutritional
Therapist.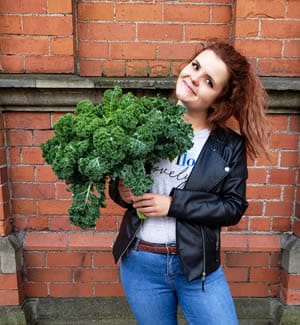 Studying at CNM has transformed every aspect of my life
Joy, Nutrition Graduate
There isn't one area of my life that hasn't been positively impacted by studying nutrition at CNM. Nutritional Therapy is my passion, my career, and what I'm now known for.
Read more
Nutrition was the key to my health issues
After suffering from chronic allergies, skin issues and digestive complaints for many years, it wasn't until I learnt about nutrition that profound changes occurred in my health. I was inspired to study natural therapies after seeing a close family member recover from chronic fatigue syndrome by making nutrition and lifestyle changes despite being told they would have the condition for life and only given antidepressants to help. They are now thriving and brimming with energy – I've always wanted to champion this kind of change in other people's lives.

The clinical hours set you up for success
Whilst I was looking at different colleges to study nutrition, I came across CNM which looked very impressive. I decided to find out more about the course as I loved the sound of it. The weekend study option offered by CNM Belfast suited me perfectly as I could continue working while studying.
The first year of biomedicine helped lay down the foundations for understanding how the body works – this knowledge is invaluable. I especially loved the clinical hours which commenced in my second year. I observed consultations for 100 hours and then undertook 100 clinical hours with my own clients; this level of clinical experience really sets you up for success when you graduate. You learn so much and get a true feel of what your future career could look like!

Changing people's lives is so rewarding
I now run my own business, Joy Fuelled Nutrition, where I consult with clients privately. I also work out of a family run clinic alongside a Herbalist and a Kinesiologist. I specialise in gut health, skin health and autoimmunity, paired with relevant functional testing. I'm so inspired by clients who are ready and willing to do what they need to do to get their health back and overcome chronic illness. It's so rewarding to see the difference I've been able to make to my client's lives, enabling them get their health and quality of life back.
If like me, nutrition is your passion, CNM is a great way to grow and harness your skills. Studying at CNM equips you with a wealth of tools to succeed and make your dream career a reality.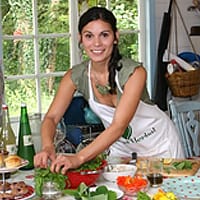 I knew CNM was the right place for me
Marina, Herbal Medicine & Naturopathy
To find a college that taught Herbal Medicine alongside Naturopathy made the course very well rounded.
Read more
There are so many aspects of natural medicine that complement and strengthen one another and studying Naturopathy gave me a great overall understanding of these and many additional clinical tools I could use as well as Herbal Medicine.
The supervised clinic hours with clients was an invaluable part of my training. This gave me the confidence and knowhow to set up my own practice soon after qualifying. The Ayurvedic aspect of the course inspired me to go on to study more Ayurveda in India and get experience working there at a Naturopathic Hospital.
The thing I love most about being a Herbalist and Naturopath is helping empower people to make positive changes to their health and wellbeing. Balance is key for me. I love that this work is a combination of clinical practice, teaching courses and also growing and making remedies from my own plants. Sharing my knowledge of herbs and nutrition to help people better connect with themselves is so rewarding. Clients love being able to come to the farm and see the herbs that are part of their healing.
Learning to relax properly may be the one simple thing I would have seen making a big impact on my clients health. Unfortunately many people do not give themselves the time to fully relax! Our bodies need resting time to heal or unwind from a busy day. Reducing stress through relaxation can have a profound effect on many health conditions. Finding a way to work this into an individual's lifestyle can be as important as the nutritional advice and herbal support they receive.
Embarking on studying Naturopathy and Herbal Medicine is a very exciting thing. You learn so much about yourself over the years and many students truly transform their lives in the process of their study. I found that part time study requires lots of commitment and motivation to work alone but if you love the subject this will all come easily. The tutors are a wealth of knowledge and an inspiration to anyone wishing to pursue a career in natural health. Take advantage of this while you can, be curious, ask questions and remain open to taking it all in. Being as proactive as you can in your final year of study and clinics will stand to you when you graduate.
I've always been passionate about Nutrition
Karla, Naturopathic Nutrition
I've always been passionate about nutrition. Having moved from Mexico to Ireland over 10 years ago drastically changed my diet, lifestyle and waistline.
Read more
My health and energy levels were affected as a result so when I came across CNM's courses, I knew straight away that I wanted to learn about this topic. I completed the Diploma in Naturopathic Nutrition and that was just the start of this amazing journey.
In Mexico, we strongly believe and use natural therapies so I found the content of the course amazing! I've lectured and supervised student clinics at the college and have also completed a Masters Degree in Nutrition and Dietetics, a Diploma in Integral Obesity Management and a Certificate in Sports Nutrition. At the moment, whilst taking a career break to look after my children I've created Oh! So Nutritious. This is a blog where I share my knowledge to encourage other people to make better food choices, make physical activity a part of their lifestyle, and love their bodies with the view to achieve balance, happiness & wellness.
Karla can be contacted via her website.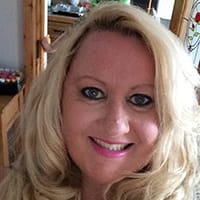 CNM has changed my lifestyle choices
Audrey,  Naturopathic Nutrition
I've always been passionate about the healing the body naturally.After spending 8 years working as a complimentary therapist, I decided to take the next step and study nutrition at CNM. I knew after completing the first lecture that this was what I wanted to do.
Read more
I was diagnosed with PCOS at age 25. I had my first son naturally by using herbs and receiving acupuncture treatment. During the CNM course I changed my diet and lifestyle. I went on to have two more boys while studying the nutrition course!
CNM has completely changed my lifestyle choices. I love CNM's approach to treating the body as a whole as opposed to treating a condition.
After completing the course I am now setting up my own business and will practice as a naturopathic nutritionist.
I learned so much!
Denise, Naturopathic Nutrition
I began my journey to better health in 2011 following the diagnosis of my then 7 year old with Type 1 diabetes.
Read more
Hoping to combat some of the IBS symptoms I myself was suffering due to stress and anxiety, combined with my desire to ensure my family had the best nutrition we could for the sake of my son's condition, I embarked on a journey to better nutrition.
I was conscious of the growing number of people giving unsolicited advice on the internet. I realised that in an age of growing digital presence, social media was becoming more and more powerful. With such differing messages who could know what information was correct or not? I decided I wanted to return to education and retrain in nutrition so I could educate people correctly and armed with the current and relevant information.
A friend, recognising my passion for nutrition, sent me a link to CNM one day and I just knew I had to go for it! It was everything I wanted in a course – science based, contemporary, holistic and above all, had great course content. Studying with CNM was the best thing I have ever done. I learned so much, met lifelong friends and gained invaluable clinical experience. I would recommend CNM to anyone who wishes to follow their interest in Nutrition and follow their dream of providing people with the gift of good nutrition.
I discovered the power a change in diet could exert over body and mind and became passionate about spreading my new found knowledge with others. I began blogging about my change in diet towards a grain, dairy and sugar free diet: my blog 'Irish Paleo Girl' was born! My son's condition is very stable and our family as a whole is healthier overall.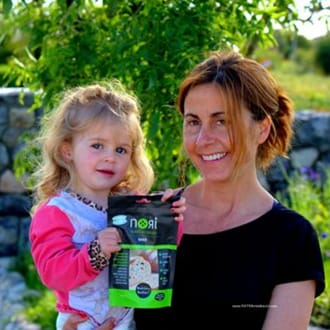 CNM gave me the knowledge and credentials
Deirdre, Naturopathic Nutrition
Having been told that I may have difficulty conceiving due to endometriosis and polycystic ovaries and was fortunate to have 5 healthy kids naturally.
Read more
I began to attribute this to a healthy diet and exercise. I guess I have always been interested in health and fitness coming from a family of health fanatics. I studied with CNM to enhance my knowledge and give me the qualification to take this further.
Chauffeuring the kids from one activity to another, I realised the gap in the market for a healthy treat for kids. From this, I developed and launched a 'smRt bar' which is now sold in Galway, Dublin, Wicklow, and throughout Ireland.
From my studies at CNM, I understood the importance of and lack of iodine in our daily diets from the normal cognitive development of kids to normal growth. It made sense to add organic Irish seaweed which is naturally high in iodine to a healthy treat for kids. However, since launching the product we realised that our product is used by everyone from Irish top triathletes to mums, dad and all health conscious individuals. Thus, we have created a second product, Noribake, which recently got a Great Taste Award!
CNM gave me the knowledge and credentials to stand over our newly launched SmRt bar. We are constantly looking at the health market and trends and are developing new recipes for real health food that is also convenient. My training at CNM has been essential to furthering our brand.
Deirdre Kearney – CNM Graduate in Naturopathic Nutrition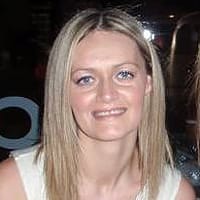 I love my job
Emily, Acupuncture and Naturopathy
I have always been interested in the body and how it works.
Read more
I studied Beauty Therapy when I left school and very quickly specialised in Skincare. I soon realised the limitations of using product in isolation in achieving positive results.
I would ask myself question after question about why the skin was behaving the way it was. I knew I had to dig deeper beneath the layers and into the core of the cell to get my answers. This opened up the whole area of nutrition and the role of emotions on the body. It was a natural progression and necessary for me to get better results for my clients. When you begin the journey into Natural Medicine you cannot stop. It's too fascinating.
I have a special affinity to the skin. The skin gives away a lot about the health of a person. Also, I've seen people come in with severe Acne, Scarring or Rosacea and it really affects their confidence. Treating skin very often demands that you begin to work from the inside out. It's crucial to look at the food you eat- is it nutritious and can you tolerate it? More often than not an unhappy gut can result in bad skin complaints. Stress and emotional health also play a significant role in skin problems. So even taking just one organ like the skin you cannot help but look at the body as a whole if you have any hope of treating it effectively.
I chose to study with CNM because I liked the quality of the course content and I liked the naturopathic approach which was at the core of each specialised therapy. It makes me think more wholly when it comes to treating the person. I also found my Acupuncture tutor fantastic.
I love my job, it's so rewarding seeing people return having experienced positive results and feeling better in themselves. I like being of service to others and contributing to the bigger picture.
If you are about to graduate take a leaf out of your own book and adopt a holistic lifestyle. Support yourself, and be your own advertisement!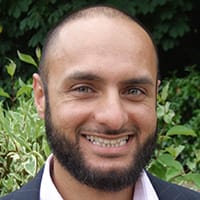 I wanted to do something meaningful
Shaf, Naturopathic Nutrition, Herbal Medicine and Naturopathy
After spending 8 years in property development, I wanted to do something which would utilise my interest in natural medicine.
Read more
I tried a couple of correspondence courses on the subject but they didn't work out because I'm better at face-to-face learning.
I was delighted to study part-time as I had to fit in study around my work and growing family. After graduating I practiced my skills in a medical centre, but I got so busy that I set up my own clinic. I've even been on a TV health program. I'm so lucky to be living my dream. It's such rewarding work, watching patients going through amazing healing.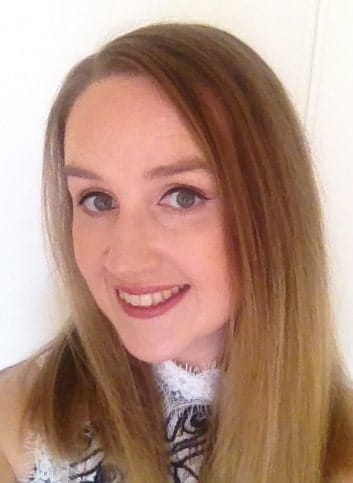 Comprehensive course that balances theory with clinical practice
Caroline, Naturopathic Nutrition
Studying at CNM was a fantastic experience. It's a very comprehensive course that balances theory with clinical practise, and gave me the skill set and confidence to be a competent practitioner.
Read more
The lecturers were great and shared their experiences with us to promote our understanding of the bigger picture. I loved studying with likeminded people; there was a variety of professions in the class ranging from nurses to personal trainers, and we all learned a lot from one another.
My own background was in customer services because I enjoyed helping people, but as I'd always had an interest in health and nutrition I moved on to working in a health food store and loved it. I then decided to study Naturopathic Nutritional Therapy at CNM so I could gain the skills and knowledge to help people in a meaningful way – helping themselves to live healthier lives. Since graduating from CNM I've become the assistant manager at the health food store where I work, and I'll also be seeing clients on a one to one basis in my practice.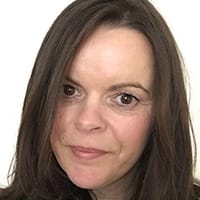 "I was blown away with the course content and how in-depth the body structures are reviewed."
Ciara, Naturopathic Nutrition
I decided to begin studying nutrition after I had returned home from Australia. I've always had an interest in health but the lifestyle in Australia really encouraged this. I'm a registered mental health nurse and have always believed in holistic care, incorporating mind, body and spirit. In my own work I have always educated people about the importance of healthy eating and mindfulness on their journey to recovery.
Read more
I returned home to Ireland and continued my work as a registered nurse but began searching for more. I came across CNM online. I read about the course online and what made it stand out from the other nutrition courses was that it was a campus and not just online. Not knowing what to expect I attended an open evening. Listening to the speaker that night and her passion about food and health I knew that this would be the course for me.
As I mentioned I really didn't know what this course would entail. I began my first year which was biomedicine. I was blown away with the course content and how in-depth the body structures are reviewed. Not only did it really add to my own knowledge as a nurse but it really gave me greater insight into the body as a whole – how a disease is not just a set of symptoms to one particular organ but rather it can be linked to a number of different body systems.
After the year of biomedicine I began my first and second year clinics. We observed clinics in year one, and in year two began taking clients of our own. When I began the course I thought I would just be learning about food and that I might in the future educate people about its importance. I was really impressed with how academic and professional the student clinics were. The clinics are practitioner led and the students are trained to become professionals.
In my own discipline of nursing I work with people daily and know just how vulnerable a person can be about their health. CNM students are trained to understand this and work in a professional manner providing the best service possible. I was amazed at the guidance we were provided with on how to actively listen to a person when carrying out our assessments.
Putting all the knowledge we had learned over the three years into our clinic days was my favourite part as it really all started to make sense.
Going forward for the future the course has really inspired me to want to help people even more. My own personal life situation has changed my interest in Nutritional Therapy. While completing the course I became a mother. The course gave me a greater knowledge into how I could have a healthy pregnancy and optimal recovery. For this reason my goal for the future will be to work with women through prenatal, antenatal and postnatal care.
CNM has given me so many new skills for the future. I will really miss my class and all the amazing people I met along the way.
CNM's life-changing Diploma Courses