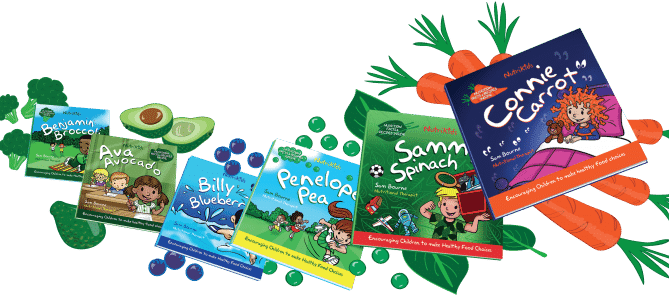 Sam Bourne is a CNM Graduate in Naturopathic Nutrition and the author of the Nutrikids books.
As the former creative director of a design agency I loved working with brands like Disney, but I also had a huge interest in nutrition. When my children were very small I made up stories to help them understand why they should choose to eat healthy foods. I kept my scribbled art and stories, and eventually, after studying nutrition at CNM and practicing as a Nutritional Therapist, I set to work my Nutrikids books. I am very lucky to have fulfilled both my passions through the books I have created.
My own interest in healthy eating began in my 20's when I suffered terrible digestive pains all the time. I saw so many specialists but they didn't help. I became terribly unwell and decided to take matters into my own hands. Through reading books to learn about nutrition and making major dietary changes I overcame my digestive problems and never looked back.
I wanted the right qualification to enable me to write my nutrition books that had been inspired by my children. When I enrolled at CNM I got completely swept up in the thirst for knowledge and I loved being part of something that felt like it could change the world. As a practicing Nutritional Therapist, I believe that the answer to changing the nation's diet is in guiding children and parents towards foods that will keep them healthy.
The stories in my NutriKids books are designed especially to allow children to put themselves into the character's shoes, which helps them to understand and learn about the health benefits of each food and how it could support their own health. If it's good for Connie Carrot, it must be good for them! I am hoping one day to have at least 30 books and other products in the range.