Hermann Keppler N.D. – Principal of CNM
Hermann Keppler, founder and Principal of CNM, has more than 30 years' experience as a practicing Naturopath. During his studies in Germany, Switzerland, Israel, Denmark, and the USA, he gained specialist skills in Homeopathy, Nutrition, Herbal Medicine, Acupuncture, and Clinic Management. He has written several books and has given many interviews on radio and TV.
When Hermann Keppler started his clinic as a Naturopath, he soon came to find that he did not have the knowledge to help some of his clients.  After further training in Iridology, Chinese Diagnosis, Nutrition, Tissue Salts, Flower Remedies, Homeopathy, and Herbal Medicine, he was able to help a greater number of clients, and he became a practitioner for the whole family. That's when he decided to open a college that would help future natural therapy practitioners learn and thrive by encompassing all of these skills in the curriculum.
Hermann Keppler established the first CNM in London in 1998. More colleges followed across the UK and Ireland. Today, CNM is the UK's leading training provider of a range of natural therapies, providing diploma courses in: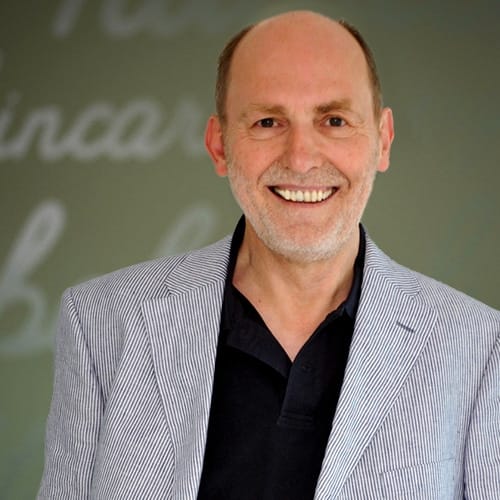 If you are looking to study natural therapies in an atmosphere of academic excellence with a focus on clinical application, you have come to the right place.
We look forward to welcoming you!
Hermann Keppler
Principal (Naturopath)

CNM's life-changing Diploma Courses